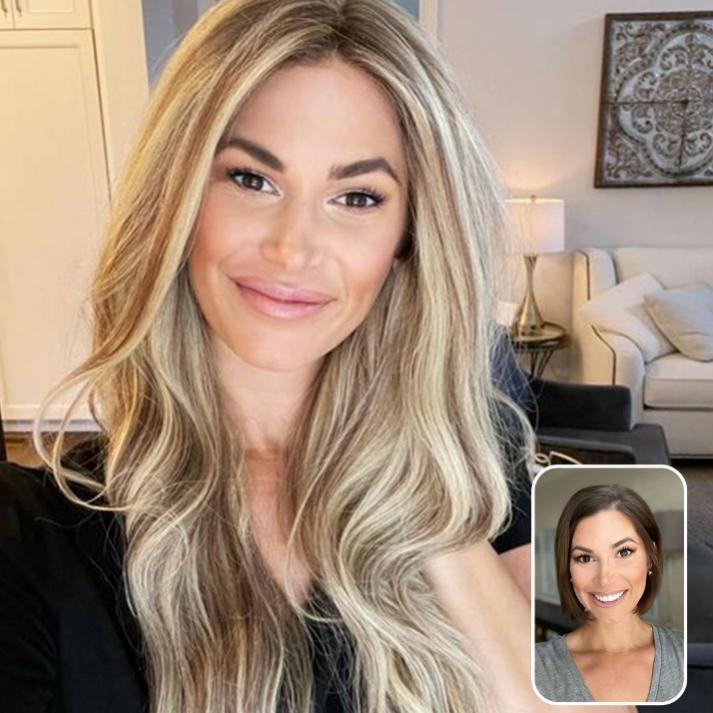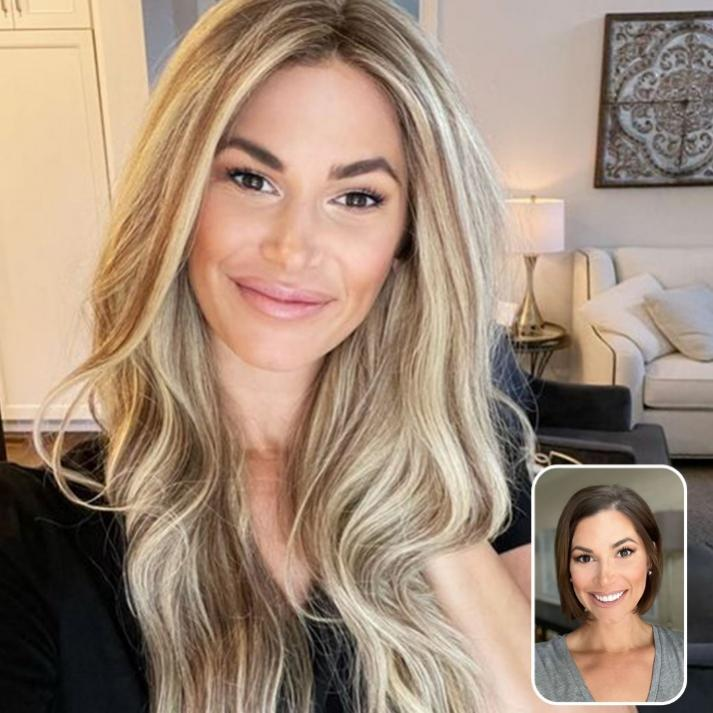 Caucasian hair has gained immense popularity due to its blonde color shade. No worries if your natural hair is thin and weak, you can use wigs and extensions. Various ladies wigs can make you gorgeous, stylish, and attractive. However, you need to be very conscious while choosing the Caucasian hair wig. It's because the wrong pick of hair wigs can make your hair look unreal.
Wearing these wigs gives you relief from bleaching your hair because it's not easy to dye your hair blonde without bleaching. Make sure to pick high-quality hair extensions to keep your appearance natural.  In this blog, we will discuss the best natural-looking wigs for Caucasians. 
1-CARINA Blonde Remy Human Hair Wig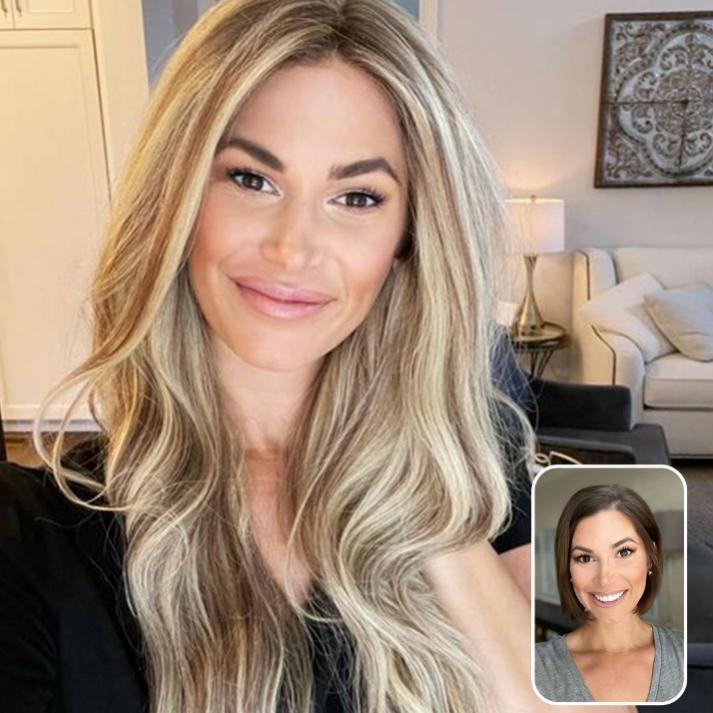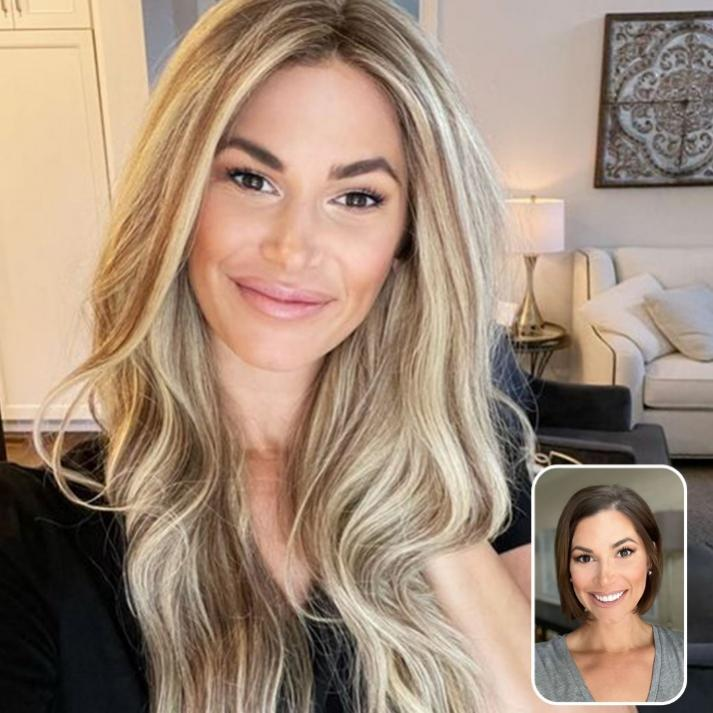 The Carina Remy Human Hair Lace Type Wig is one of the best natural-looking wigs for Caucasians. You will surely look gorgeous, attractive, and seductive after wearing this wig. Having a Carina hair extension on your head is a luxury because this wig is made up of 100% human hair.
No matter whichever color or dye you use, that color can never beat the charisma and charm of a wig due to its balayage blonde hair color. Root hairs of Carina are subtly dark to show that new hairs are growing from the scalp. This different color tone of root hair provides a natural appearance.
You will love the amazing platinum blonde tones and darker blonde lowlights throughout the hair length. Another peculiarity that makes this wig natural is its seamless lace top wig. Such lace top wigs are easy to wear and durable. There will be a visible smooth transition between your forehead and frontal wig area.
There is another popular misconception that can prevent your personality from glorification. It is often thought that blonde wigs have bleached knots, but that's not the case with Remy hair wigs. Feel free to wash your wig as its color will not get dull.
The hair texture of Carina is straight to make it more classy. After having Remy's blonde human hair wig, you should not feel reluctant in styling. Do whatever you want to do with heating tools for styling your hair. Make curls and braids of these fascinating hair wigs and be the limelight of any gathering. 
Let's glance at the key features and benefits of using this artistic Catina hair extension. 
Product Material
We feel pride in claiming that this beautiful wig is made up of 100% unprocessed human hair. Its fine quality and softness make it more natural and tangle-free. Get natural and softer hair even with a wig using CARINA Blonde Remy Human Hair Wig.
Product Specification
This straight blonde-colored wig comes with a 20″ length. Its low density and average size make it a perfect fit for your head. If you want to estimate the size of a wig with your scalp, keep in mind that it's a 13″ X 6″ lace top with a wefted back. Fit the lace cap on your head to enjoy smooth hair.
Multipurpose Styling
Another peculiarity of these best natural-looking wigs for Caucasians is their multi-purpose styling. This wig is made heat-resistant to allow you to enjoy the use of heating tools without getting worried about damaging or burning your hair during styling. Feel free to style your hair in curls, crimps, braids, and buns.
Braids
You can also make bangs to look more young and attractive. Such extensions on which multiple styles make ladies more beautiful boost their confidence. Opt for a new hairstyle every time you go out to get every sight on you.
Soft and Lustrous
Holding your wig hair will give you a sensation of holding fur. Its smoothness and lustrousness are incredibly glamorous that cannot be described in words. Its softness and smoothness provide a combing facility with hands along with a comb. Brush and comb your tangled and untangled hair without getting worried about their breaking because of high hair strength.
Washable
Our wigs can be easily washed and dried without breaking wig hair. It's a common misconception that ladies' wigs are damaged after washing. You can wash your Carina hair wig whenever it gets oily, dirty, or rough. Washing with proper hair wig conditioner can make your wig hairs more smooth and shiny. Make your hair durable by washing and drying it every fortnight.
2-ZARA Layered Bob Hair Wig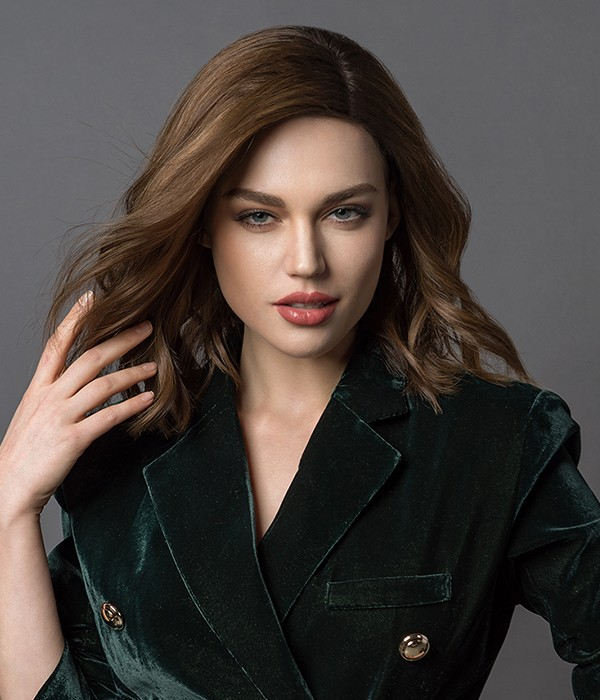 Another classy lady's wig is the ZARA Layered Bob style wig by Remy Human Hair. Its modern style and rich chocolate brunette blend color will give you an undeniable flattering look. Its attachment is also very easy because its cap has a lace front combined with a monofilament top. Make styles with heating tools and enjoy a natural look with this seamless wig having natural lines. Enjoy longer face-framing hair on the front and shorter choppy hair on the back.
3-HARPER Blonde Highlight Hair Wig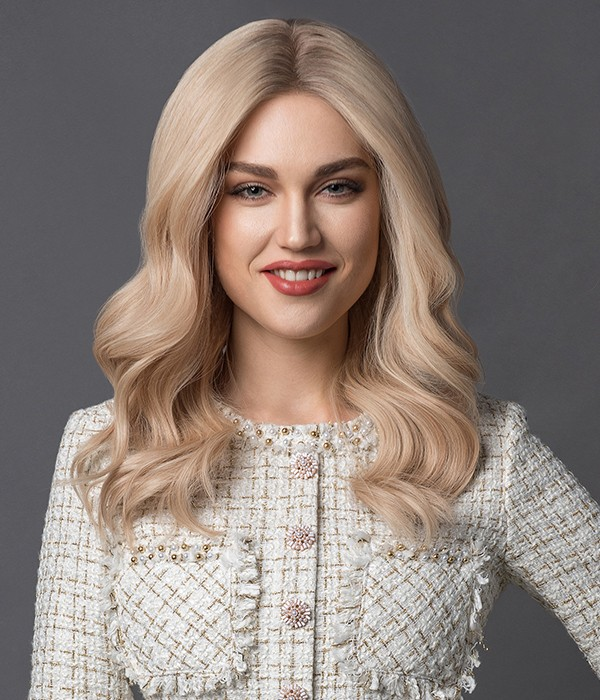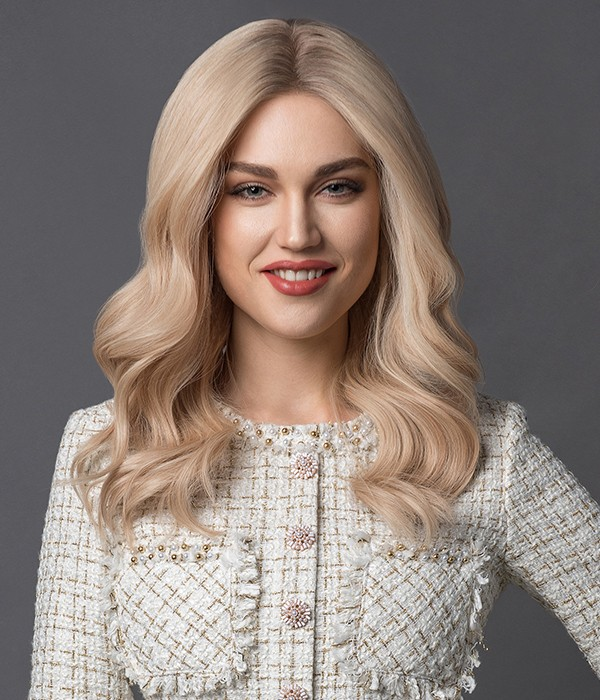 The HARPER Blonde Highlight wig is also one of the best natural-looking wigs for Caucasians. This amazing wig comes in three different tones: toffee, creamy ice, and toffee with dark roots. This wig has a dreamy style with sixteen-inch long hair. You can easily attach this hair wig to your scalp because the lace front cap has a natural graduated hairline. Remember that this hair wig has a straight texture as a curling iron adds curls. However, you can make the style of your choice with these lightweight, durable, and smooth hair.
4-HANNA Blonde Balayage Hair Wig
Hanna is also a hair wig with pre-cut soft layers of 100% unprocessed hair of almond frost color. This blond balayage tinge of long hair will give you a good salon look. Its darker roots, blonde highlights, and natural-looking hairline make it more seamless and attractive. Feel free to use this washable, easy-to-comb, easy-to-wear hair wig regularly.
The Bottom Line
In short, all the Remy hair wigs are remarkable and suitable for you due to their high-quality hair. However, we suggest checking the hair mentioned above wigs to get a Caucasian look. Get a hair color and cut of your own choice at a budget-friendly rate. Add glamour to your personality by using these high-quality hair wigs!