First one: hairline
Bob's are like the most popular medium-length haircut. When it comes to bob shapes, they
having the line parallel to the floor. so when we're turning our head to that profile, that line being parallel to the floor doesn't follow our bone structure. Therefore it'll make it appear as though that length is dragging a bit in the back when that happens it has a tendency to bring the eye down and that can make us look more tired. In other words, this type of style doesn't make you look younger. It would be recommended instead is having that line follow the face structure. When it follows that line, it tends to lift the eye up to swing and flow nicer and overall will potentially look a bit more youthful.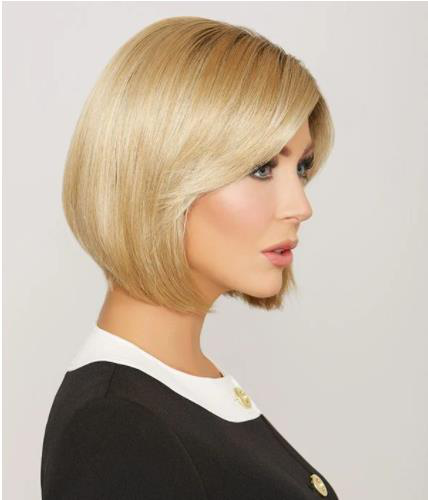 Second one: volume
When we start talking about medium-length hair, we're talking about a length range, which is sitting around the shoulders or the traps. However, the concern about this is when your hair sits at that length it's very easy for it to break on your shoulders and start to flip out. It's not that this is a bad look. If you're trying to create a shape where you add a little bit more volume up towards the temples or the top, but then it starts to flip out or break out it could add more volume to the bottom. Therefore, it creates the illusion there's less volume on top. This works against what you're trying to maybe achieve which is more volume up in the temple area to accentuate more cheek structure and lift the eye up.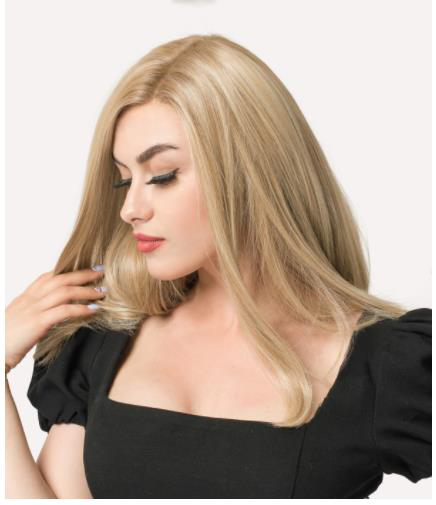 What we recommend is UniWig Holly Lace Part Heat-Friendly Synthetic Wig. It is naturally straight and about 14". It is made of heat-friendly fiber, so you can easily style it. For information you check uniwigs.com.