I wish I could have been born in anime. The real world is so boring.
How about altering reality a little bit and setting out a different world around you with the help of anime fashion?
Interesting, right?
Anime fashion is proving to be one of the most leading fashion trends. Gone are the days when people used to show off anime characters in dress-up and Cosplay parties only. Now the anime-styling is converting into Streetwear fashion.
Social media platforms like Instagram and TikTok have also boosted the industry. Uploading pictures with perfect anime-looks help people increase their followers in fractions of seconds.
Influencers who transform themselves into anime characters are getting popular. Their on-point makeup, gorgeous dress, and perfect anime wig help others have an opportunity to see their favorite anime character come to life.
Hair color becomes the deciding factor when it comes to achieving a perfect anime look. So here are some vibrant synthetic hair costume wigs that may help you flash your favorite anime character.
9 Best Synthetic Hair Wigs by Uniwigs.com for a Perfect Anime Look
Red Velvet Half Red Half Blonde Long Straight Synthetic Wig
Featuring two contrasting shades, the half red half blonde red velvet wig is ideal for achieving a quintessential look. The synthetic hair wig would be more than perfect for you if you are looking for a bold and fierce Cosplay look.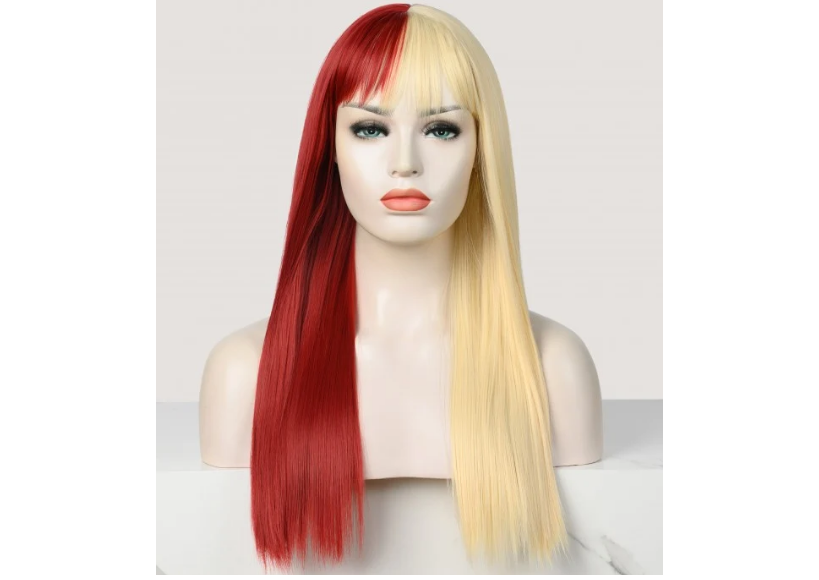 With this wig, a free parting open hairstyle, or a messy bun with bangs, anything would look gorgeous. Do not forget to wear a bold lip shade with this wig to finish off the dazzling Cosplay look.
Juvia Blue Ombre Wavy Synthetic Wig
Wavy hair texture and mesmerizing blue shade that goes from light metallic to darker blue make it look like wearing sea waves on your head.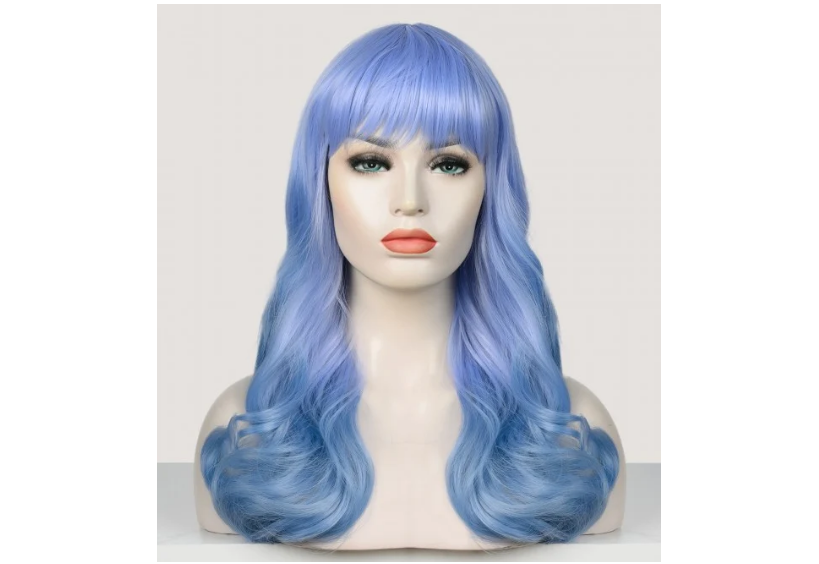 Suppose you were planning to rock a mermaid look in your upcoming Cosplay party or wanted to be the most sought-after anime girl Juvia Lockser from a Fairy tale. In that case, the wig is definitely for you to add to your hair accessories collection.
Chione Gray Shoulder Length Wavy Synthetic Lace Front Wig
With movable parting and natural hairline appearance, Chione is here for those who love Kanade Tachibana (Tenshi) from Angel Beats, Shiro from Deadman Wonderland, or Eucliwood Hellscythe from Kore wa Zombie desu ka (Is this a Zombie).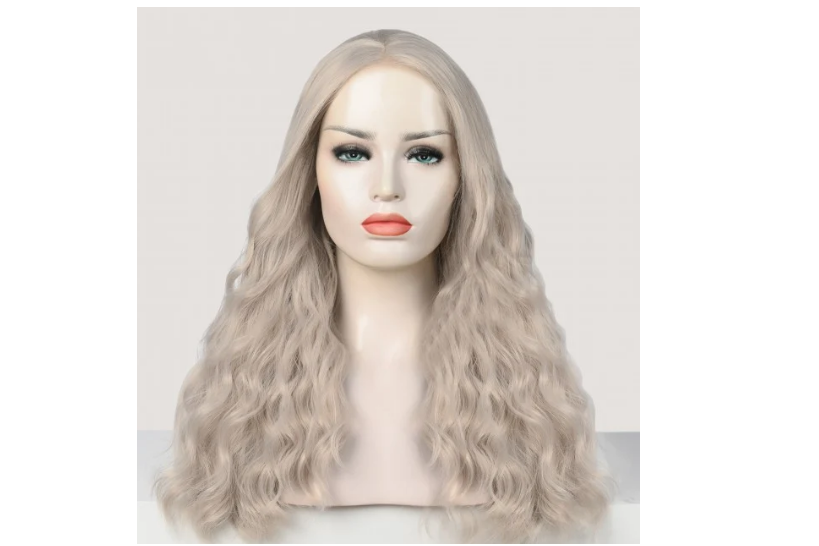 The bouncy wavy texture and smooth human hair-like appearance allow you to style this wig in multiple ways. The cherry on top is its eye-catching Ash Gray color that perfectly goes with vibrant dresses and bold makeup.
Cranberry Frost Hot Pink and Red Long Wavy Synthetic Lace Front Wig
The refreshing cranberry color is ideal for flaunting a flirtatious look at any occasion. Be it your Cosplay party, Broadway theatre performance, or music concert night with friends, Cranberry Frost synthetic hair wig is here to make you look glamorous.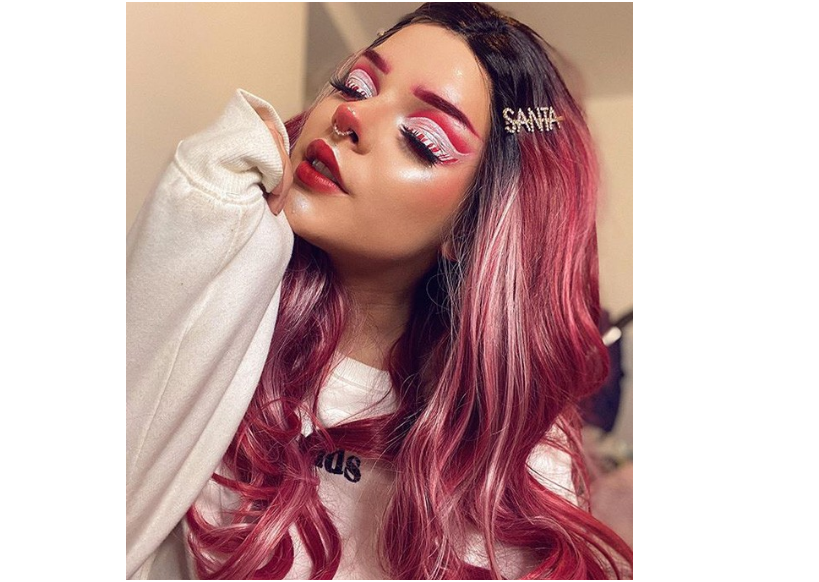 It's a multipurpose wig that suits every complexion and helps in achieving a bubblicious Barbie look.
Cassia Platinum White Bob Synthetic Lace Front Wig
Cassia is also known as Boss babe wig for its head-turning capability. Whether you want to be the gothic queen, zombie, intend to attend social events with a new look, or going to the office looking like a boss lady, the Cassis white bob hair wig is here to help you create your desired look.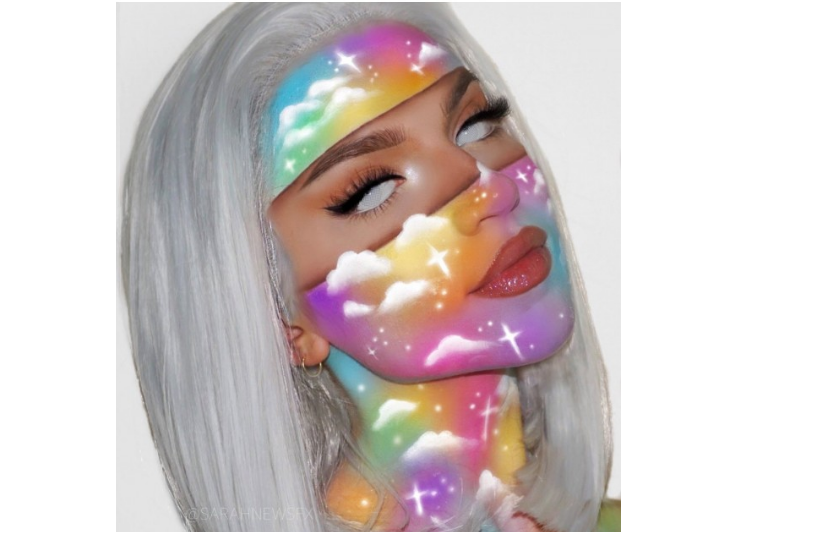 It's the go-to wig for all those who have frequent meet-up plans, and they want to flash off a perfect hair day at any cost.
Chocolate Kisses Chocolate Brown Long Layered Synthetic Lace Front Wig
The synthetic hair wig is a must-have for those who love long hairstyles, featuring long, lush Brunette locks. The color is ideal for any occasion, be it formal or casual.
The wig is really helpful for beginners who have difficulty deciding makeup and dress that compliments the hair color. This hair wig gives a more natural look, and the hair locks can be styled with heating tools without hesitation.
Starry Sky | Pastel Blue Shoulder Length Beach Wave Bob Synthetic Lace Front Wig
Looking for a nice wig that would help you rock a bold black lip color? The starry sky is an ultimate favorite when it comes to pulling off anime characters or gothic queens. The wig has a super comfortable and adjustable cap that helps you retain it on your head for a longer time.
Wear smoky eye shades, winged liner, extra huge lashes, and the starry sky wig for an unforgettable dramatic appearance in the next Cosplay party.
Ramona Long Darkest Brown with Blonde Chunky Highlight Synthetic Lace Front Wig with Bangs
Want no drama? Order a Ramona long synthetic hair wig for a clean and simple everyday kind of look. The wig features the darkest brown base color and blonde locks framing the face for a more natural look.
It's a sleek wig that would give you an after protein-treatment feel, but the hair strands can be styled with the heating tong in case you decide to add luscious curls.
Michelle Lace Top Full Hand-tied Synthetic Wig
With the hand-tied lace top and lace cap hair wig, Michelle is going to add perfect volume to your hair. It's a low-density layered style wig that is heat-friendly and features striking brown to bleached brown shades.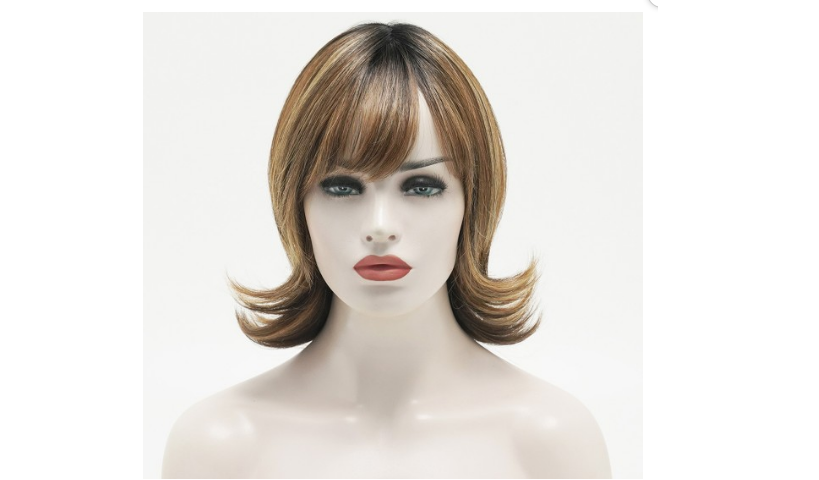 For a modern yet sophisticated look, this short hair wig is highly recommended.

Anime characters are not only fun to watch but living them for a day or two by recreating their looks is also a fantastic way to get to know your favorite animated character better.
Uniwigs.com loves to help people live their fantasies by hiding hair thinning via hair extensions or being an anime character with a colorful hair wig. Your happiness comes first.
A wide range of best quality synthetic hair wigs is available at Uniwigs.com with vibrant colors. Check out the latest collection and pick one that attracts you the most.