It is time to embrace the summer vibes and refresh your style in a way that is appropriate for the season as the temperature continues to climb and the sun shines stronger. One of the easiest ways to transform your look and stay cool during the scorching summer months is by opting for shorter synthetic wigs. Not only are they trendy and stylish, but they also offer a plethora of benefits that make them the perfect choice for your hot summer look. In this article, we will explore why shorter synthetic wigs are a must-have during summer and uncover the trendiest wig colors for this season.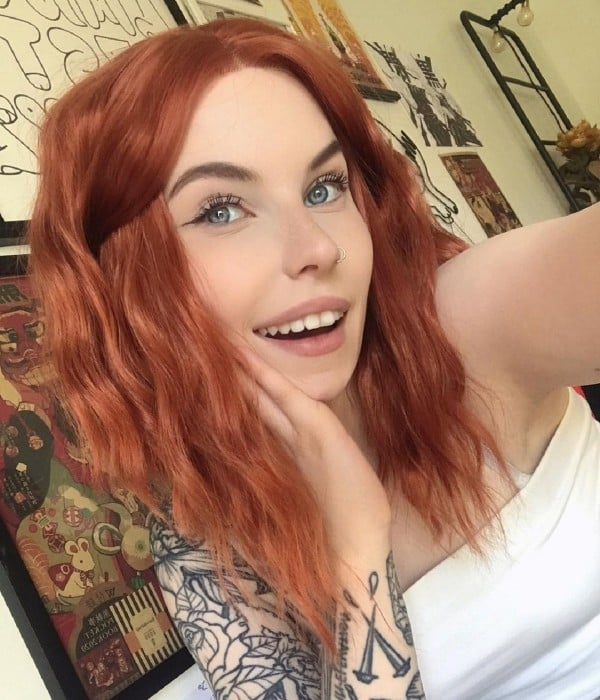 When the heat is on, the last thing you want is long hair sticking to your neck and shoulders, making you feel uncomfortable and sweaty. Shorter synthetic wigs come to the rescue, offering a lightweight and breathable alternative that keeps you cool throughout the day. Their shorter length allows for increased airflow, preventing excess heat from getting trapped against your skin. This not only helps regulate your body temperature but also reduces the chances of perspiration and frizz, allowing you to stay fresh and stylish even in the hottest of days.
Easy Maintenance for Effortless Styling
One of the biggest advantages of synthetic wigs, especially shorter ones, is their ease of maintenance. Unlike natural hair, synthetic wigs require minimal effort to maintain their shape and style, making them perfect for the busy summer days. Short wigs are less likely to become tangled or knotted, saving you time and frustration when it comes to styling and upkeep. Additionally, synthetic wigs are pre-styled, meaning you don't have to spend hours in front of the mirror trying to achieve the perfect look. Simply put it on, shake it out, and you're ready to go!
Now that we've established why shorter synthetic wigs are ideal for the summer season, let's explore the trendiest wig colors that will elevate your look this year:
Sun-Kissed Blonde: Embrace the sunshine with sun-kissed blonde hues. This color perfectly captures the warmth and vibrancy of summer, adding a touch of brightness to your overall appearance. From platinum blonde to honey blonde, there is a shade that suits every skin tone and personal style.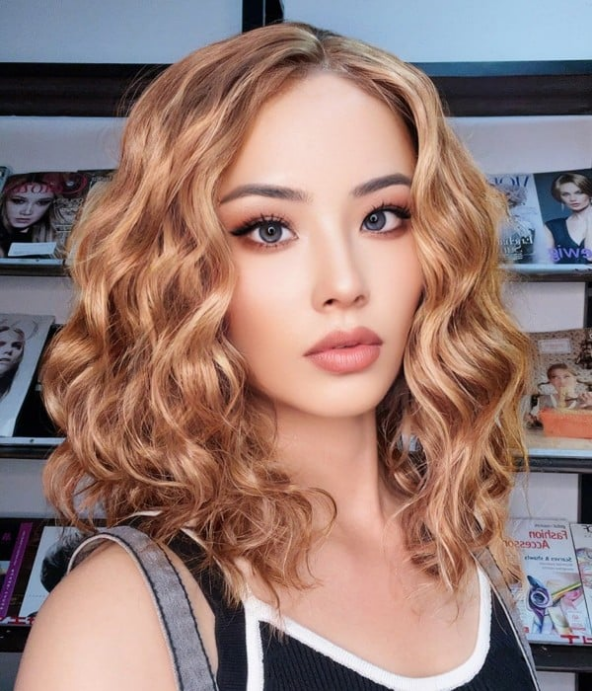 Pastel Perfection: Pastel shades continue to dominate the fashion scene, and wigs are no exception. Opt for soft pastel colors like lavender, baby pink, or mint green to create a whimsical and ethereal summer look. These hues are not only refreshing but also lend a playful and youthful vibe to your style.
Nordic Ice l Icy Blonde Ombre Blue Short Layered Synthetic Wig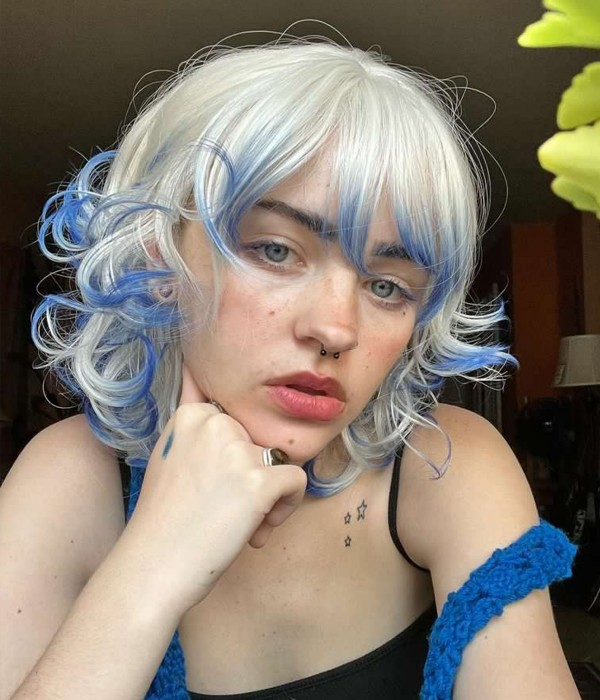 Fiery Red: Make a bold statement this summer with fiery red shades. From vibrant copper to rich auburn, red wigs add a fiery intensity to your look, exuding confidence and charisma. Stand out from the crowd and embrace your inner diva with this sizzling trend.
Cherry Cordial | Red Chuncky Highlight Straight Synthetic Wig with Bangs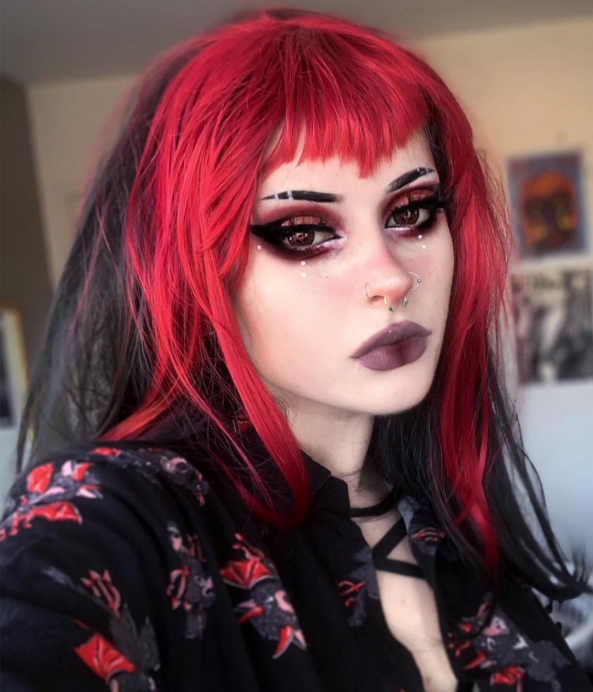 Natural Tones: If you prefer a more subtle and understated look, natural tones are your go-to choice. Shades like natural black, chocolate brown, caramel, and warm chestnut blend seamlessly with any complexion, offering a versatile and timeless appeal. These colors are perfect for those who want a low-maintenance yet sophisticated summer style.
Night Elf | Black Shoulder Length Wavy Synthetic Lace Front Wig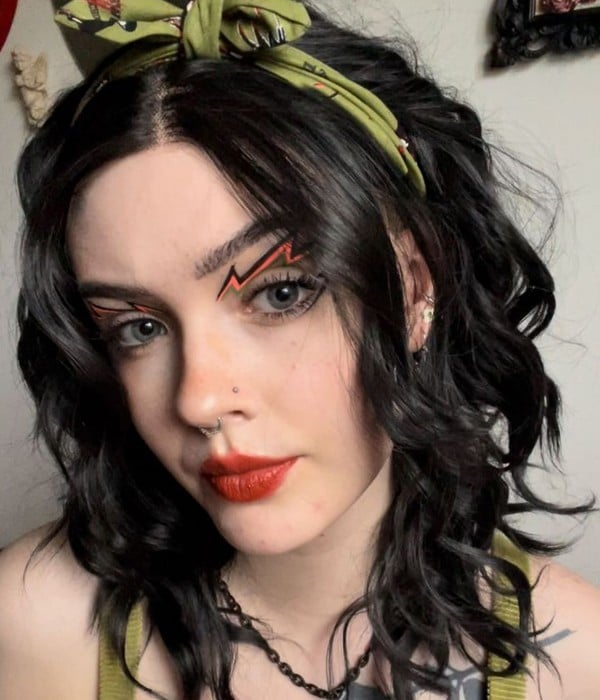 When it comes to staying cool and stylish in the summer heat, shorter synthetic wigs are the ultimate solution. Not only do they provide comfort and breath-ability, but they also offer easy maintenance and effortless styling. With a wide range of trendy colors to choose from, you can easily find the perfect wig to complement your summer look. Whether you opt for sun-kissed blonde, pastel perfection, fiery red, or natural tones, shorter wigs allow you to embrace the season's hottest trends while staying comfortable and chic.
So, say goodbye to long, heavy hair and say hello to the convenience and style of shorter synthetic wigs. Let your summer look shine with a wig that keeps you cool, on-trend, and ready for all the adventures that await!