Everyone likes to have thick hair naturally, but not all of us are blessed with good hair genes. Environmental exposure, daily stressors, unhealthy lifestyle, and skipping multivitamins further contribute to hair fall. Wigs and toupees have solved the hair thinning issue up to a great extent. Now you do not have to wait till your hair grows to the desired length to make your favorite hairstyles. Wearing an appropriate wig instantly transforms your look, helping you achieve luscious-looking locks every day.
It's no surprise that many people choose to wear wigs over hair loss treatments because wigs are often much more accessible. The only challenge is that wigs can sometimes look too fake or plastic. Instead of looking natural, they look fake. Especially those who use hard-front wigs have to struggle with this problem more.
Hard front wigs often appear unnatural, unlike monofilament or lace front wigs in which the hairline looks like real hair. However, if we compare the two wigs on durability and cost-effectiveness, hard front wigs would surely be the winner.
For those who don't know, a hard front wig is not fashioned out of natural human hair but instead made out of synthetic hair. So, with this being said, we have a few suggestions on making a hard front wig look natural. The hard front wig is a versatile addition to a woman's hair wardrobe. The advantages of the hard front wig over a traditional extension are that it is quick to put in and tailored to your face shape.
But how do you make a hard front wig look natural? Start by purchasing a hard wig that is meant for the style that suits you best. In the case of a full head wig, this means that it is double-sided with a border of hair from the top of your forehead to the nape of your neck. For a half wig, a bob, or a short style, this means a single-sided wig made with a cap stretched over a foundation is what you possess. Other ways to make a hard front wig look natural are;
Consider the color- If you have darker hair, choose a lighter color because this will help create the illusion of natural hair.
Look at lengths- Longer lengths are more natural, so if you are trying to disguise thinning hair, get a wig with longer lengths.
Cover Hairline- Hairline is the main element that makes a wig look natural or completely fake. Covering the hairline can help you make the hard front wig look natural. Pick a hairstyle that does not require parting lines. Comb the hair towards the back of your head and fix the strands with mousse or setting spray. A covered hairline wouldn't let anybody find your secret. Win-win.
Add More Texture- The more is always merrier when it comes to adding texture. Whether you want to create a fuller look to hide thin hair or you wish to cover your hairline- adding texture never disappoints. Create loose curls, give your hard front wig a good cut adding more layers, or add extensions, whichever way pleases you.
Use wigs with bangs/fringes- the final trick is to use hard front wigs that have bangs or face-framing fringes. This type of hairstyle hides the hairline and creates an illusion of naturally thick hair.
If you don't know which type of hard front wigs to opt for, here are a few perfect hard front wigs for you;
Harley | Blue Pink Bunches Long Wavy Synthetic Wig | Harley Quinzel
Inspired by the queens of heart Harley, the wig features blonde hair transitioning into Harley's signature blue and pink hair towards the end. It's the best choice for those who often recreate Harley's look in Cosplay parties and on other occasions as well. Front face-framing layers add in the glamor galore.
Raspberry Shake|Pastel Pink Wavy Synthetic Wig with Bangs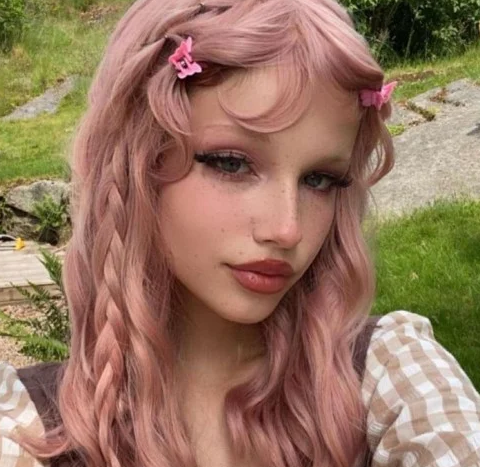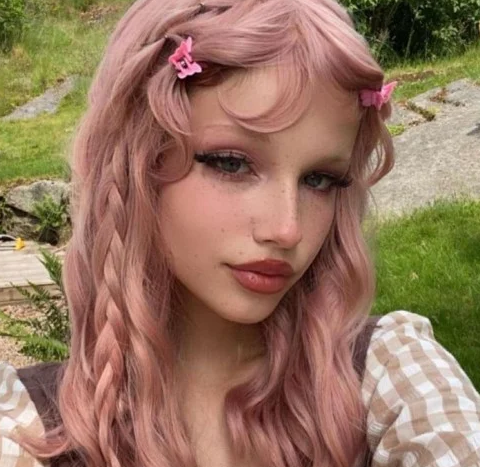 Raspberry shake featuring a soft pink color and small fringes create a statement look. It is perfect to use when you want to look younger than your age. The color and style instantly revamp your appearance, making you look naturally beautiful. The particular wig has high-quality synthetic hair that can be styled with heating tools.
Cloud | Pastel Blue Long Silk Straight Synthetic Wig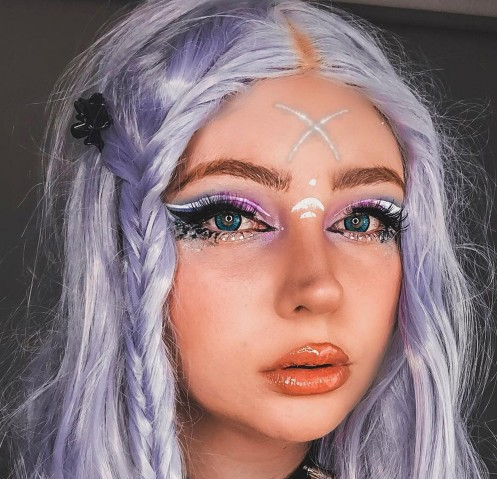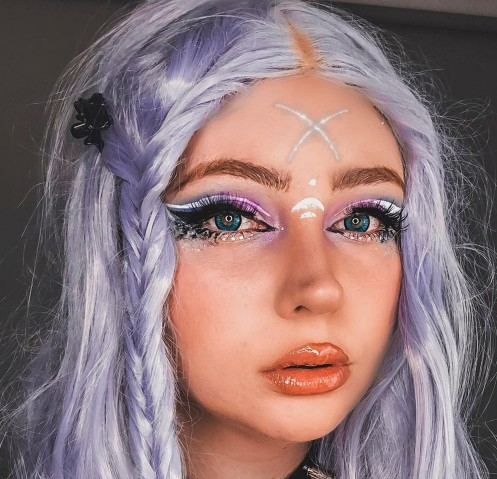 Cloud wig has a unique pastel blue shade. The hair texture is straight; however, hair strands are sturdy enough to resist the heating tools damage, so you can easily create multiple hairstyles.
Black Pearl | Black Long Layered Synthetic Wig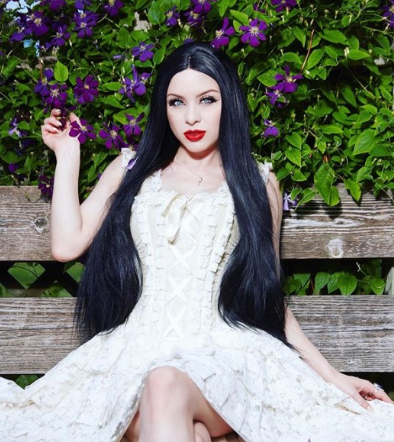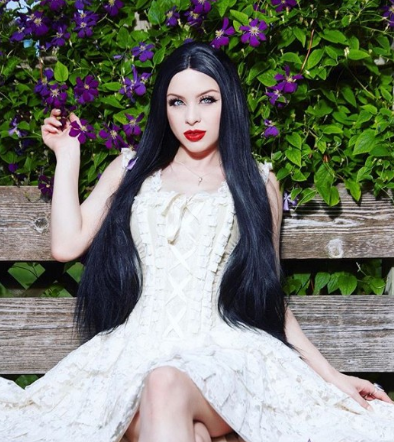 Black pearl is for beauties who prefer black hair every day. This particular wig has a stunning jet black color and thicker hair density. The wig is perfect for everyday use and parties or festive occasions. Whenever you feel like adding a touch of glam, wear Black pearl. Layers are added for additional texture.
Final Word!
Although not everyone can have naturally long, beautiful hair, our biggest dream is to have long, shiny, and silky straight hair. Wigs allow people to enjoy long and thick hair. Numerous types of wigs are available out of which hard front wigs work best for those who want a durable and affordable hairpiece. However, making a hard front wig look natural is a task that can be achieved by using the tips and tricks mentioned earlier.
UniWigs craft hard front wigs that look closer to nature. Skin-part wigs with front bangs and face-framing fringes have been designed to perfection for women who love natural-looking hairlines. Check out the official website for a wide range of stunning hard-front wigs.