Hair loss is a common and unflattering issue that happens in both men and women. Hair loss is also known as alopecia. It can affect just the scalp or the entire body, and with that, it can be temporary or permanent. Alopecia happens and appears as a result of heredity, hormonal changes, different medical conditions, or just as a normal sequence and part of the aging process. Anyone is prone to losing hair due to these causes, and it is equally present in both men and women.
Patches of hair loss typically refer to excessive hair loss from the scalp. The hereditary hair loss that comes due to age is the most common cause of losing hair. It certainly can have a different effect on everyone and that is why women tend to cover such issues with different hairstyles, makeup, hats, or scarves. These are some common options for masking the look of the bald patches while seeking treatments that will prevent further hair loss or restore growth.
What are the symptoms of patches of hairloss?
The patches of hairloss can appear in different ways. They are different depending on what causes them. These patches can appear gradually or suddenly and affect the scalp and even the entire body. These are some signs and symptoms that can point to hairloss:
Gradual thinning on top of the head
The gradual thinning on top of the head is one of the most common types of hair loss. in women, this type appears in the form of broadening of the part in their hair. a very common hair loss pattern is receding hairline which is also known as frontal fibrosing alopecia.
Circular or patchy bald spots
The circular or patchy bald spots can appear on the scalp, eyebrows, and in men, on the beard. The skin can become itchy or painful, just before the hair starts to fall out.
Sudden hair loosening
When a physical or emotional shock happens, it can have a negative effect on the hair, causing loosening. The first signs are handfuls of hair starting to fall out while washing and combing the hair. It can appeal even after a gentle tugging. This type of hairloss is temporary but can affect the overall hair thinning.
Patches of scaling on the scalp
The patches of scaling on the scalp are the sign of ringworm. This condition can be accompanied by broken hair, redness, swelling, and sometimes oozing.
What are the main causes of patches of hair loss?
When it comes to hair loss, it is a common thing for people to lose 50 to 100 hairs a day. This is usually not a thing of concern, because the new hair grows at the same time. As a hair issue, the hairloss occurs when the new hair does not regrow and replace the fallen out hair.
The biggest factors that contribute to the hair loss are:
Genetics / Family history
One of the most common issues that lead to hairloss is genetics. It can be a hereditary condition that happens with aging. it is called androgenic alopecia, male-pattern baldness, and female-pattern baldness. It occurs gradually, in predictable patterns in women resulting in thinning hair along with the crown of the scalp.
Hormonal/medical changes and conditions
There is a variety of medical and hormonal changes that can cause permanent or temporary hair loss. In women, pregnancy, childbirth, menopause, and thyroid problems are all connected to the hormonal changes that are the most common issues for hairloss. Alopecia areata is a medical condition that is immune system-related and causes patches of hair loss.
Supplements and medications
One of the side effects of taking different supplements and medications is the hairloss. Drugs for cancer, arthritis, heart, depression, etc. can all lead to hairloss.
Stress
Short-term or long-term stress and even just an event can cause a hairloss. This shock to the system results in temporary hairloss.
Hairstyles and treatments
Different kinds of treatments and excessive hairstyling can cause hairloss. The hairstyles like pigtails and cornrows lead to traction alopecia, as well as hot-oil hair treatments.
The patches of hair loss can be devastating and emotionally draining for women. The main issue comes from the unflattering look present in their hairstyle and the overall look. With the desire to help out all women in such positions, UniWigs is a specialized brand for offering different kinds of hair accessories and hairpieces that will help deal with these issues. We understand that the hair is the crown of a women's head. It is an accessory that makes every woman look more attractive, beautiful, and complete. The patches of hair loss are something that requires treatment and patience. And while you deal with that, our headpieces will help you with a great look and hair appearance.
If you are looking to cover particular hair patches and add volume and length to your hair, then, one great option to try is the Molly clip-in hair volumizer. It comes in different colors and sizes, perfectly suitable for all those needing to achieve a great hair look.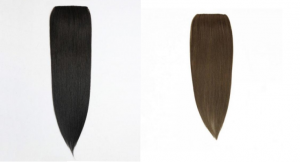 Another great option is the hair toppers. They are specialized hairpieces that add the desired volume and density to the hair. no matter if it comes to thinning hair, general hairloss, and even bald patches, the hair topper is a solution that will instantly make the entire hairstyle look better and more beautiful. What is great about the hair toppers is that they can be styled according to personal preference. Whether you like to wear it straight or curly, the Hope Hair topper is a great solution.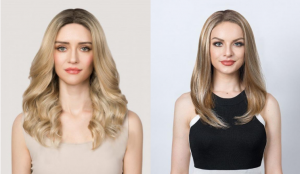 For those who are facing a more severe issue of hairloss, the hair wigs are a complete and comfortable solution. They are safe, cozy, and look natural. Whether you opt for Lara, Dolce, Fabulous, or any other from the great and wide offer, you will not make a mistake.

Find your pick at Uniwigs and enjoy a great hairstyle!