Fall is officially here! The leaves are turning golden, and there's a cooler chill in the air. It's a nice change from the summer, and we are now beginning to reach for our snuggly jumpers and wooly scarves as the season changes. We all enjoy fall and the fresh atmosphere that autumn brings each year. Fall brings a change from the hot summer months. Some of us may be looking for a change when it comes to our fashion choices, and more importantly, our hair. Fall is a great time to switch up that hairstyle that you've probably worn since spring and to try out something new and a bit more festive. While you update your wardrobe to suit the new season, it is also time to update your hairstyle.
Going for a new hair color is a wonderful way to bring freshness and style to your new look, and a fun way to shake things up from your usual fashion choices. When considering a new hair color, why not try experimenting with a splash of purple this fall 2020? Purple is a gorgeous shade for autumn and has been classically used as a fall color, alongside yellow, orange, red, and burgundy shades.
Purple is an on-trend color that has been seen everywhere in fall 2020, and it will be continued to be as the season's change. If you're considering going purple this fall but are hesitant to dye your own hair, why not try some beautiful alternative hairpieces from UniWigs. Dyeing your hair purple is a pretty drastic move, but that doesn't mean you have to miss out on all the style purple hair has to offer! UniWigs sells a variety of gorgeous purple wigs to suit your every fall dream!
Here we will showcase our top purple autumn choices.
Lavender Dawn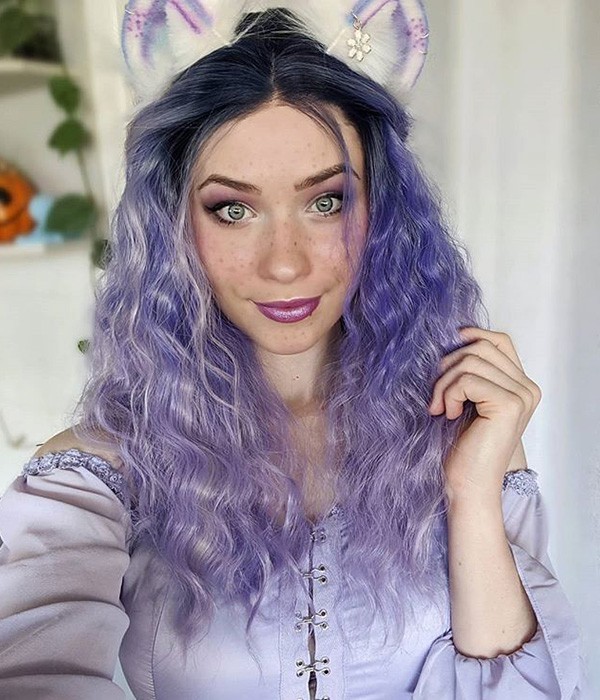 Lavender dawn is always a top seller at UniWigs, and it is loved by many! This purple wig has a gorgeous wavy hair texture and subtle lavender hues for a unique look. This wig has synthetic hair, but it is heat-friendly, meaning that the hair can be flat ironed if desired at a low temperature. Lavender dawn has darker roots, which make it look very natural and just like you just dyed your own hair! We love this style for autumn, as it gives us seriously witchy and magical vibes.
Hazelnut Swirl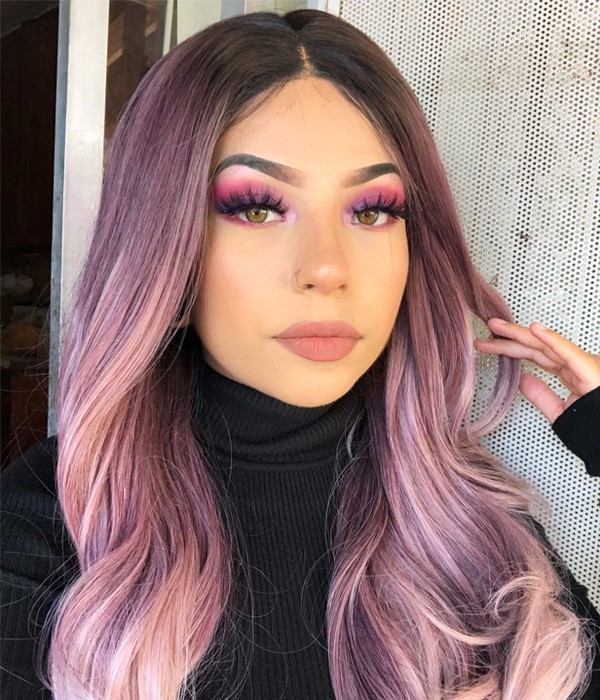 Next up we have Hazelnut Swirl. This synthetic wig might just be the perfect autumn wig ever discovered. The darker purple transitioning into an ashy ombré purple with soft highlights is what all our fall dreams are made up of. This piece also has permanent loose waves that are professionally curled (it is also heat-friendly and able to be flat ironed) for an ultra-glam fall look. What's more is that with this gorgeous Smoky Quartz shade, you can wear this style all throughout autumn, Halloween, and through the winter months for the ultimate on-trend look.
Coco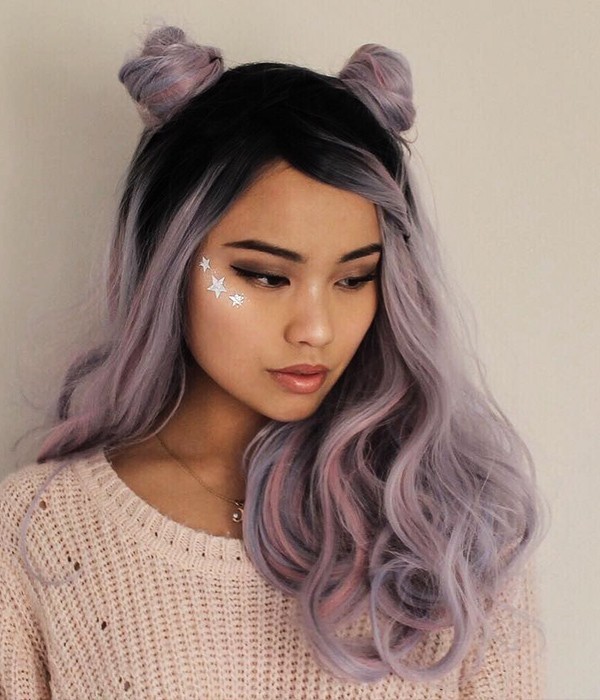 Another popular style, Coco can be worn throughout fall for a wonderfully seasonal look. If you're looking for something a bit more girly, then this style is for you. Coco is a wonderful wig that looks very natural for a synthetic wig, with its matte hair and darker colored roots. Coco is a cool-toned purple shade featuring light pink highlights throughout, with slight touches of pale blue. We absolutely love this shade, as it reminds us of the good witch from Wizard of Oz!
Cloud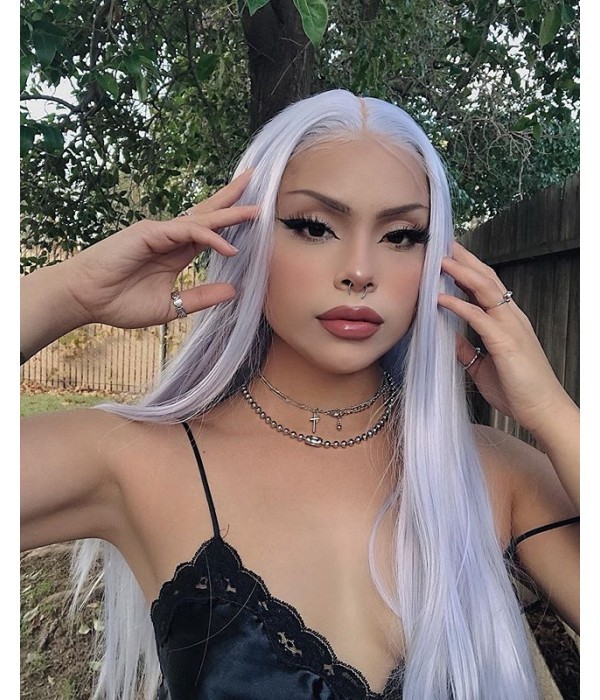 Cloud is the perfect long wig that can be worn throughout fall, not to mention it has some serious gothic and Adam's Family vibes. We love how long the hair on Cloud is, it is 27 inches in length and will fall all the way down to your waist! Cloud's long and sleek straight hair really sets it apart as a sassy yet sophisticated wig for autumn. What makes Cloud unique is its color. Cloud is a cool-toned light purple, almost pale blue in certain lighting, and it is a UniWigs top favorite!
Twilight Sparkle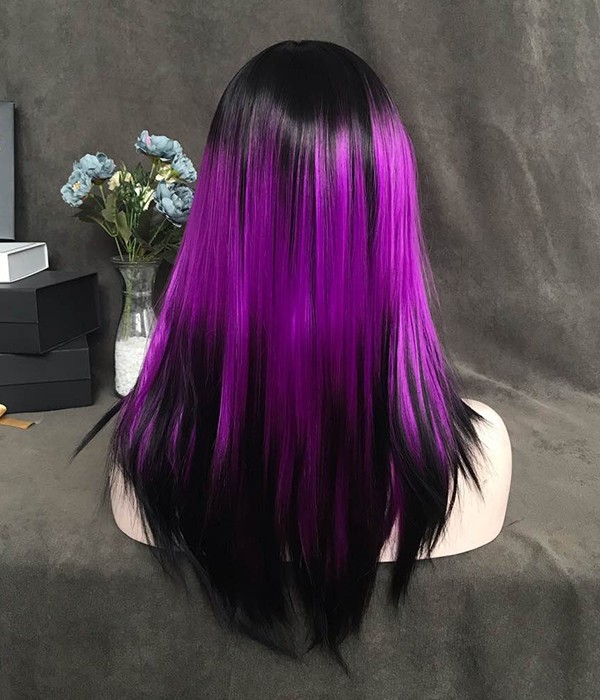 Are you looking for something a bit more gothic and edgy this autumn? Then look no further than this Twilight Sparkle synthetic lace wig. This style is something a bit extra and features jet black roots and tips with a bright electric purple color. Perfect for fall and Halloween!
In total, we hope you liked our top purple wearable hair choices for this fall. We love our purple alternative wigs. If you're thinking about wearing purple hair this fall, do it!
Comment below which wig is your favorite!