Pink wigs have become a popular trend in the world of fashion and self-expression. Whether you want to experiment with a vibrant new look or simply add a touch of whimsy to your style, a pink wig can be a fantastic accessory. However, styling and rocking a pink wig might seem daunting if you're new to wigs or unsure how to incorporate them into your everyday wardrobe. Fear not! In this article, we will share valuable tips and tricks to help you confidently style and rock a pink wig, ensuring a flawless and head-turning appearance.
Choose the Perfect Pink Shade
When it comes to pink wigs, one size does not fit all. The key to achieving a flawless look starts with selecting the perfect shade of pink that complements your skin tone and personal style. Consider warm or cool undertones in your complexion to determine the most flattering hue. If you have fair skin, a pastel or baby pink wig can create a soft and delicate effect, while those with darker complexions might opt for bolder, vibrant shades like fuchsia or magenta.
Select a High-Quality Wig
Investing in a high-quality wig is crucial for achieving a flawless look. Synthetic wigs are often more affordable and require less maintenance. Ensure the wig fits securely and comfortably, allowing you to wear it with confidence throughout the day. UniWigs Trendy synthetic wigs collection is a good choice. They are made of heat-friendly synthetic fibers, which means you can use a curling iron to create any hairstyle.
Customize the Wig for a Natural Look
To make your pink wig look more natural, customization is key. Start by trimming the wig to your desired length and style. If the wig has bangs, you can cut them to suit your face shape. Additionally, consider taking the wig to a professional hairstylist who can further customize it to fit your preferences. They can thin out the wig's density, add layers, or style it to blend seamlessly with your natural hairline.
Prep and Protect Your Natural Hair
Before wearing a pink wig, it's important to properly prepare and protect your natural hair. Start by thoroughly washing and conditioning your hair to ensure it's clean and nourished. Apply a heat protectant spray before using any hot tools, such as straighteners or curling irons, as excessive heat can damage your natural hair. Additionally, using a wig cap or braiding your hair can create a smooth foundation for the wig, preventing it from slipping or causing discomfort.
Style the Pink Wig to Suit Your Look
Now comes the fun part—styling your pink wig! There are endless possibilities depending on your personal style and the occasion. Here are a few popular styling options to consider:
Sleek and Straight: Achieve a chic and modern look by straightening the wig with a flat iron. Apply a shine serum to add luster and ensure a polished appearance.
Pink Waterfall | Pink Straight Synthetic Lace Front Wig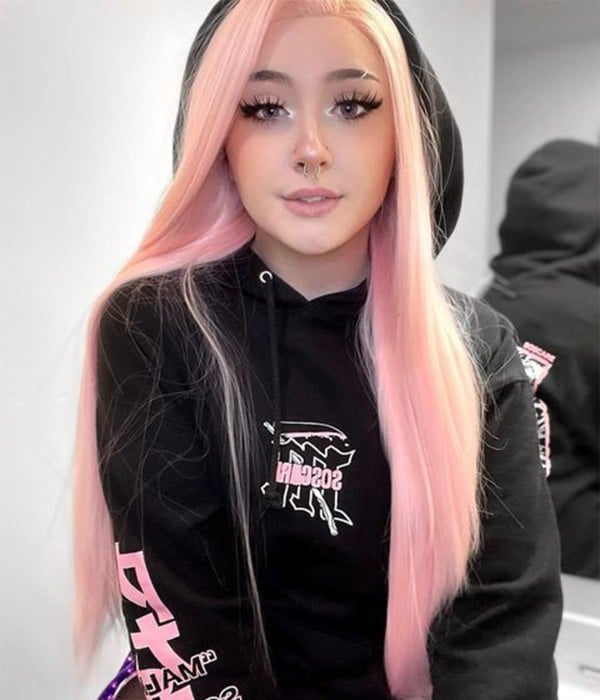 Soft Curls: Create romantic and feminine curls by using a curling iron or hot rollers. Gently comb through the curls with your fingers for a more relaxed and natural effect.
Coral Doll | Pastel Pink Long Wavy Synthetic Lace Front Wig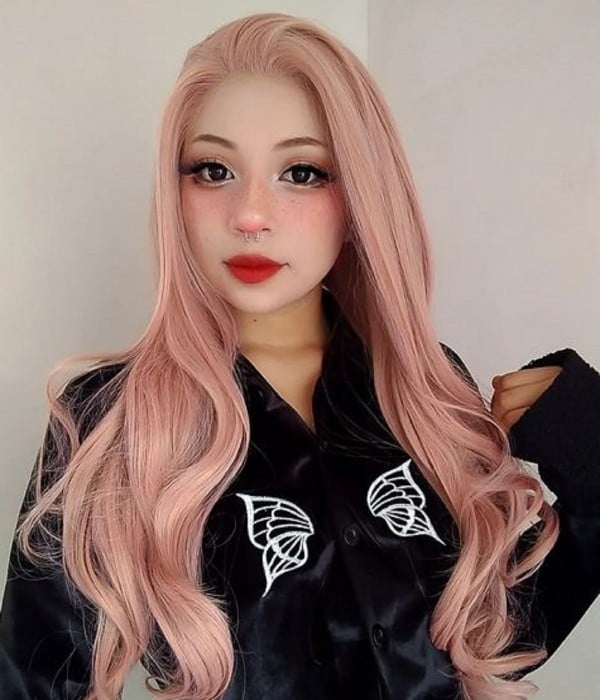 Playful Up-do: Put your creativity to work and experiment with various up-dostyles like high buns, braided crowns, or messy top knots. Secure the wig in place with bobby pins or hair accessories.
Rosewood l Dust Pink Ombre Brown Mid-Length Synthetic Wig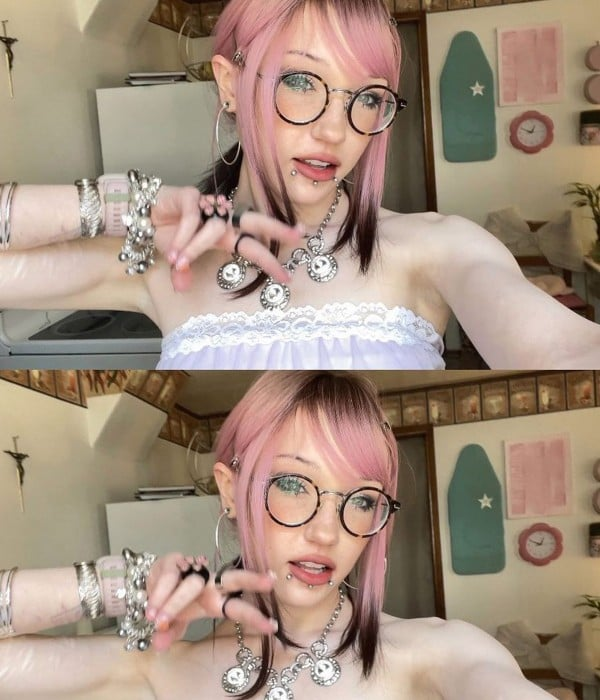 Embrace Accessories and Makeup
Accessories and makeup can elevate your overall look when wearing a pink wig. Consider adding headbands, hair clips, or scarves that complement the color and style of your wig. Experiment with different makeup looks to harmonize with the wig and enhance your features. Play with eyeshadow palettes, blush shades, and lip colors that create a harmonious balance with your pink tresses.
Hot Pink | Trendy Collection Package Set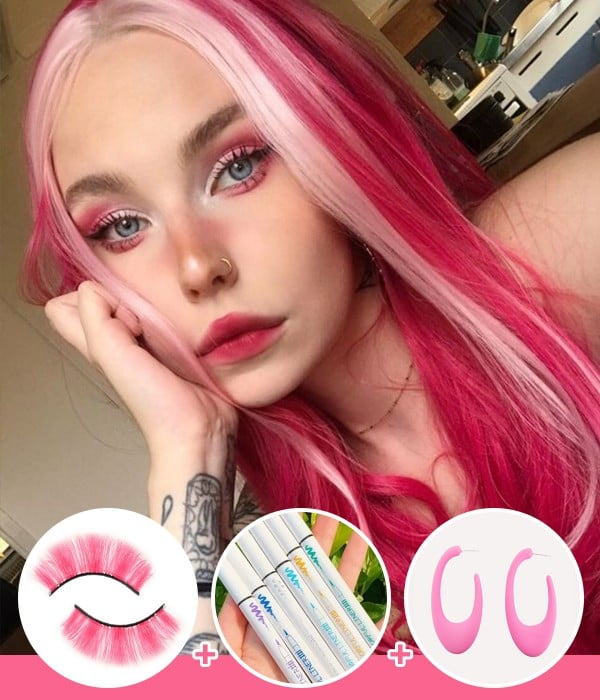 Styling and rocking a pink wig is a wonderful way to express your creativity and individuality. By choosing the right shade, investing in a high-quality wig, customizing it to your liking, and pairing it with the perfect makeup and accessories, you can achieve a flawless and head-turning look. Remember to have fun and experiment with different styles to find the one that truly resonates with your unique personality. So go ahead, embrace the pink and let your wig be a vibrant reflection of your personal style!