Wigs can allow us to experiment with different hairstyles and transform our look effortlessly. It has become an integral part of our beauty routines. But no matter it's a synthetic wig or a human hair wig, one common challenge that wig wearers often face is frizz. Frizzy wigs can be frustrating, but understanding the reasons behind this issue and exploring effective solutions can help restore their natural beauty.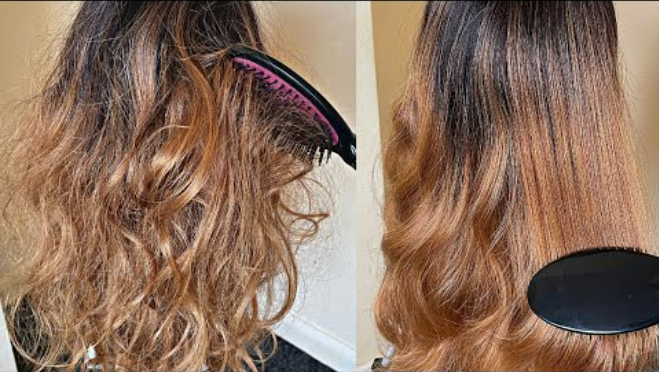 Synthetic wigs are crafted from artificial fibers, typically made of materials such as polyester, acrylic, or a blend of different synthetic fibers. While they offer affordability and low-maintenance, synthetic wigs are more prone to frizz due to their inherent characteristics:
Heat Sensitivity: Synthetic fibers are sensitive to heat, and exposure to high temperatures can cause the fibers to melt or deform. Excessive heat styling tools or even exposure to direct sunlight on a hot day can lead to frizz in synthetic wigs.
Friction: Regular wear and friction, such as brushing or combing the wig vigorously, can cause the synthetic fibers to rub against each other. This friction creates static electricity, resulting in frizz and flyaways.
Lack of Natural Oils: Unlike human hair, synthetic fibers do not have natural oils to keep them moisturized and prevent frizz. As a result, synthetic wigs are more susceptible to dryness, which exacerbates frizz.
Human hair wigs offer a more natural look and feel, replicating the texture and movement of real hair. However, even with their superior quality, human hair wigs are not entirely immune to frizz: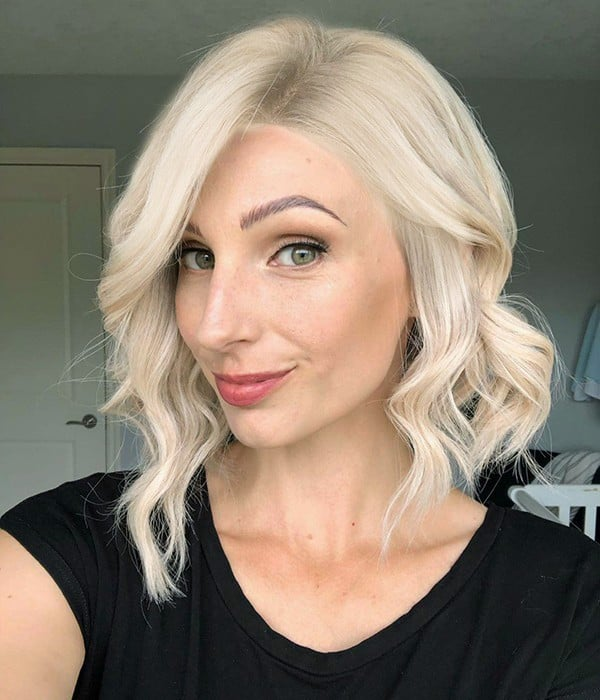 Humidity and Weather: Just like natural hair, human hair wigs respond to changes in humidity. In high humidity environments, the excess moisture in the air can penetrate the hair shafts, causing them to swell and leading to frizz.
Lack of Moisture: Human hair wigs, similar to our own hair, require adequate moisture to maintain their luster and prevent frizz. Frequent washing, exposure to heat styling tools, and environmental factors can strip the hair of its natural moisture, making it prone to frizz.
Solutions for Frizzy Wigs:
Heat Styling Precautions: Avoid frequently using heat styling tools such as curling irons, straighteners, or blow dryers on synthetic wigs, as they can cause a little damage to the fibers and contribute to frizz. If heat is necessary, use a low-heat setting or invest in heat-friendly synthetic wigs specifically designed for styling.
Gentle Brushing: Use a wide-tooth comb or a wig brush designed for synthetic wigs to detangle and style them. Be gentle while brushing to minimize friction and reduce static electricity.
Anti-Frizz Products: Certain anti-frizz sprays or serums designed for synthetic hair can help tame frizz and static. Apply a small amount to the wig, focusing on the ends, and lightly comb through for even distribution.
Moisturizing Routine: Develop a regular moisturizing routine for your human hair wig. Use a moisturizing shampoo and conditioner formulated for human hair wigs to maintain their hydration. Additionally, consider applying a leave-in conditioner or hair mask to provide deep hydration and combat frizz.
Protect from Humidity: Before stepping out into humid weather, apply a humidity-resistant product or serum to your human hair wig. This will create a barrier that helps repel excess moisture and minimize frizz.
Gentle Handling: Treat your human hair wig with care. Avoid excessive brushing or combing when it's wet, as this can cause breakage and frizz. Instead, use a wide-tooth comb or your fingers to gently detangle the hair from the ends to the roots.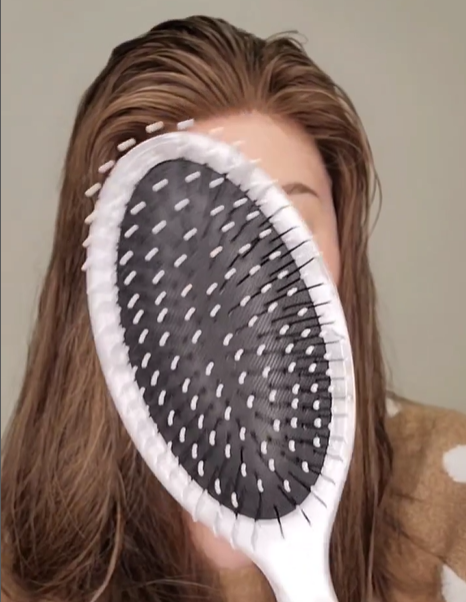 Frizzy wigs can be a common challenge, regardless of whether they are made from synthetic fibers or human hair. Understanding the causes behind frizz and employing the right care and maintenance routine is essential for keeping your wigs looking their best. By following the tips mentioned above, you can ensure that your synthetic wigs and human hair wigs remain smooth, sleek, and frizz-free, allowing you to confidently showcase your favorite hairstyles with ease. Remember, a little extra care goes a long way in maintaining the beauty and longevity of your beloved wigs.