Everyone is ready to welcome the fall season, as it's just around the corner! Even trees are ready to change their color, so why not you? You should also change your look for this fall 2021 by changing your hair colors, which is the main part of your overall persona.
The seasonal shift from warmer to colder months also inspires us to switch up our look. Now it's time to search for the best fall hair colors. In this article, we are discussing amazing hair color ideas for fall 2021 – But before deep-diving into the topic, first, let's discuss the determinants of the fall hair color trend are? Let's get started:
What are the determinants of hair color trends?
No one can deny the importance of color whether it's in their surroundings or itself, making your life vibrant, enchanting, and give you positive vibes – So why don't you try to add some colors? Let's discuss, on which grounds, you need to pick color for your hair.
Choosing hair color depends on ethnicity and complexion. Not all the color suits on everybody. Firstly you have to start determining your color type and our guide for you to easiest way to choose hair color and it will help you to play up all your best features with the best color for you.
First, you check your complexion because it is very important for you to check before hair dyeing. Autumn skin generally features freckles, and this skin type is not so common even it is seen in people of African, American, and Asian descent.
If you really want to color your hair into blonde shades so some blonde shades are not good for the fall season. Like ash blonde, honey blonde does not suit the autumn-type skin color.
The best determine your skin type, you should have to pull your hair back and cover it with a towel around your neck and shoulders, now let a look in a mirror, if your skin comes yellowish so you have a warm complexion, although cool complexion develops a little bluish.
What is a popular hair color for fall?
The fall season is always the craziest mood of the year, and your all-time favorite season inspired you to change up your hair color. When you try something new with your hair shade, what fall hair colors are superior to packing as we inch closer to sweater weather?
This fall we are here for you to tell you what is a popular hair color for this fall 2021. This fall will see shades like bright copper, honey brown, warm blonde, grey, brown, and all that. But, these are the colors that will not look good on everyone, so you don't have to worry about it now because it's time to reveal the colors which look best for all of you either you are black or white women.
Like copper orange, pastel pink, peach-toned, soft peach, coral orange these shades are just loved for everyone. And match all the skin tones, so this fall you should try these shades and grab everyone's attention and take a lot of compliments.
The fall wigs designed by UniWigs by comparing Celeb/ Fashionistas Trend
As I mentioned above the shades of hair that will look flawless in fall, now I mentioned individually, so take a look:
Pastel Pink color: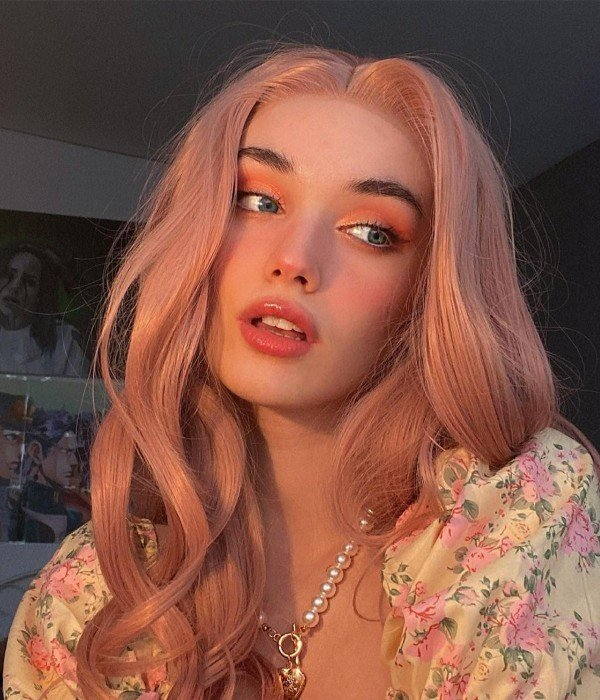 Pastel pink is a color for everyone. You can gain a soft look no matter what a natural shade is. It fails proof style and is easily blended to your natural hair color. It is best for all age groups whether it is a teenage girl or an older lady. And if you dyeing your hair to pastel pink it also helps you to look younger. It gives you a unique look.
Also, there are a lot of celebrities who dyed their hair pink like Lady Gaga, Shakira, Kylie Jenner, and Cardi b.
Red-orange hair color: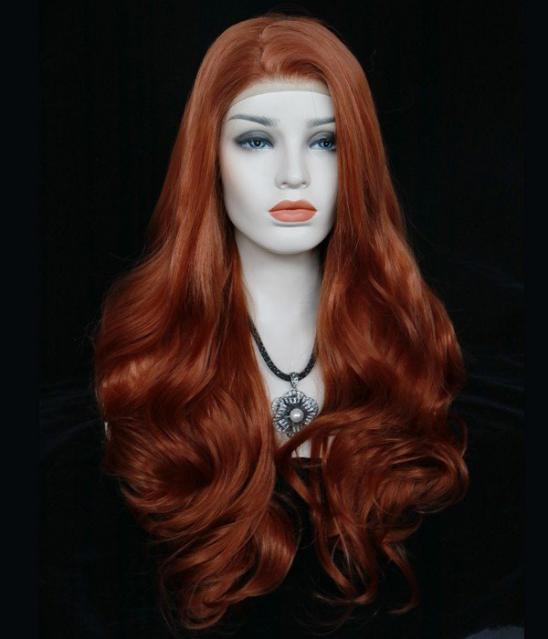 Autumn twilight, red-orange hair color are very trendy nowadays. It is also best for all skin-tone and especially for brighter skin tones. Looks very charming color, if you want your look to be calm and enhances your personality like a celebrity so you should absolutely have dye your hair into the red-orange shade. It is best for the 15-40 age group.
I have got a long list of famous Celebes who have dyeing hair to red-orange like Emma Stone, Jessica Chastain, Kristen Stewart, Christina Hendricks, and so many.
If you not have found enough inspiration to dyeing your hair into red-orange so you can see these celebs on the red carpet with red-orange hair shade and how it looks just brilliant.
Peach tone hair color: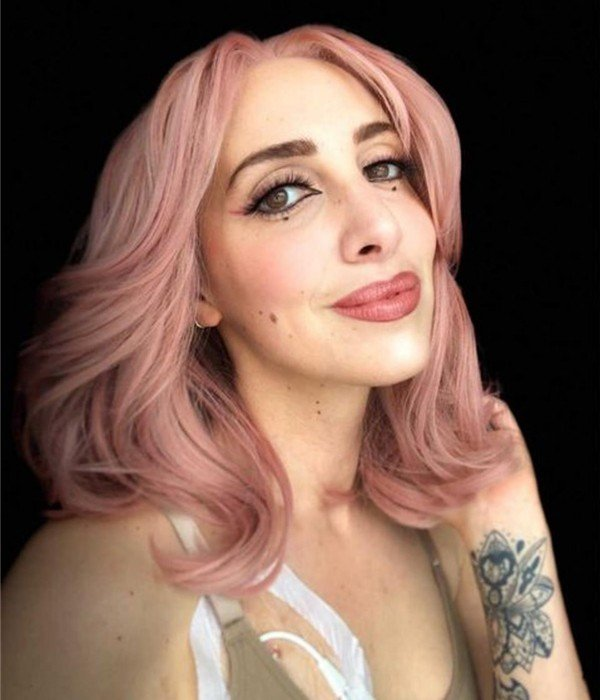 When the trend is to dye your hair into fashion and seasonal color, so the most attractive color for the fall season is the peach tone shade. It is best for those who want to groom their personality completely differently. Peach is a happy color and gives you a sexy look. It makes skin and eye glow and makes your hair looks so healthy. If you are worried about that how it will look on you so here I mention some Hollywood celebs who have peach tone color.
Somehow it is already almost autumn and it's time to start your search for new hair color. Even trees are also changing their color in fall. Sweaters are waiting for you, a cold night with a cup of coffee is everyone's favorite moment. So why not you should also change your look, choose one of these hair colors that will make you look younger in an instant.
Hair tones are different from skin tone and it will play a major role whenever you are choosing any hair color to dye that will look so good. I hope you find your favorite shade for fall color in this article that will take your locks to a whole new level.