Synthetics come in a wide range of qualities and with each quality of synthetic, it has specific properties. There are three different kinds of synthetic fibers: Kanekalon, Normal synthetic fibers and tru2life synthetic fibers.
Kanekalon fibers are superior to actual human hair, but it's heat unfriendly. So most Wigs/ Hair toppers are pre-styled, meaning the style, such as curl pattern and part, are permanently designed into the synthetic hair. This means the style cannot be altered (not even with water) and will maintain its original look and shape throughout time. It's been made for UniWigs hair toppers and Lavivid Wigs.
Regular polypropylene synthetic fibers can be heated and be re-styled. It also appears more shiny and looks unnatural as human hair. It's been made for UniWigs trendy wigs.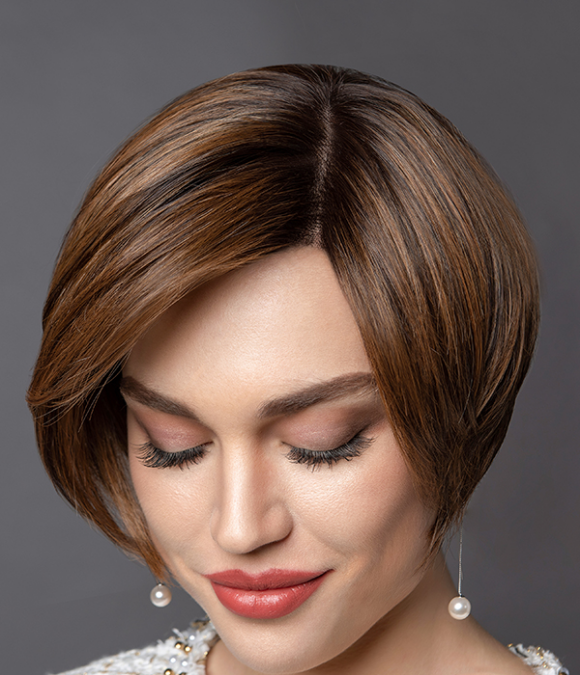 The tru2life synthetic fibers have a naturally looking,it is actually very hard to tell the difference between a synthetic wig and a human hair wig. The tru2life also works very well with heat, but it works at a higher level. It was made to be a human hair alternative. It has the same sheen, the same denier (which is the thickness of the strands). It has a lot of those working properties that you would find with a human hair. So, it can be used in a lot of applications where Kanekalon is also used because it can be manipulated with heat, but it is made to be more of a human hair look and feel. It's been made for UniWigs Lavivid 2020 new collections.