To those who are experiencing hair loss, wearing a wig is a perfect solution. Wigs provide a full coverage to your head, which can help deal with your hair thinning issue. However, many people concern about wearing wigs and whether they can cause hair loss or damage. So can you wear a wig if you are not experiencing hair loss? The answer is 100% yes. You just need to pay attention to one question: How to wear wigs without compromising the health of your natural hair?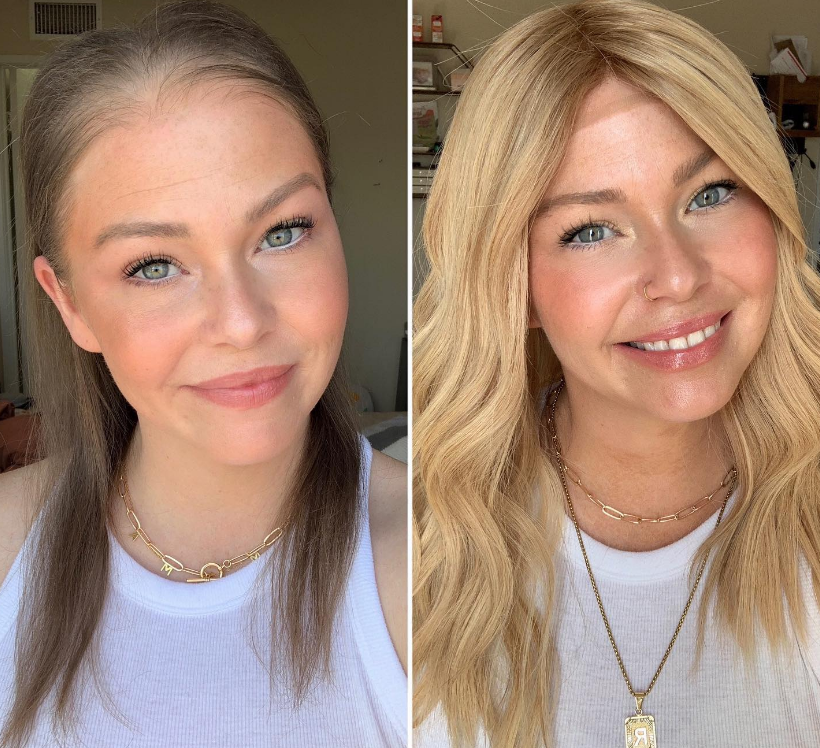 The Relationship Between Wigs and Hair Loss: Wigs Do Not Cause Hair Loss.
There are many misconceptions about hair loss and the practice of wearing wigs. Hair loss can be caused by a variety of factors, including genetics, hormonal changes, medical disorders and treatments, dietary deficiencies, physical and mental stress, and harmful hairstyling habits. But none of those reasons are including wearing wigs. Instead, wigs can be a protective measure for your natural hair.
Then can shield your hair from external damage, and preserve the integrity of your natural hair during styling experiments.
In addition, if you are under medical conditions, temporarily wearing a wig can provide comfort and confidence during your treatment, allowing you to maintain your personal style and self-expression.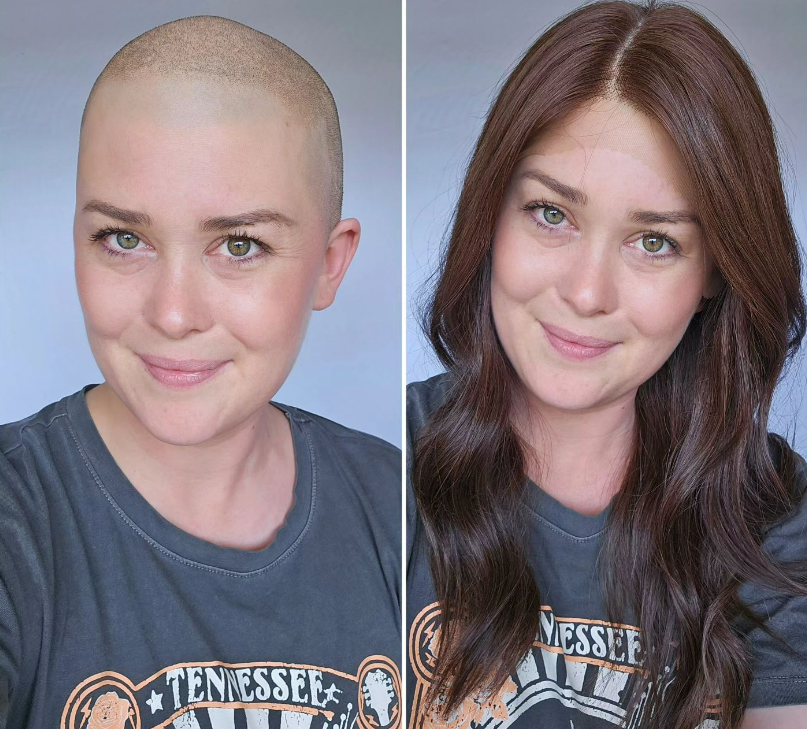 Choosethe Right Wig for a Healthy Experience.
It is important to choose high-quality wig materials for comfort and breathability. Opt for 100% remy  human hair wigs or heat-friendly synthetic wigs. These materials are generally more breathable and cause less irritation to the scalp.
As for cap constructions, choose those allow for proper ventilation and airflow. It will be better is there are adjustable straps or elastic bands within the cap to ensure a secure fit without excessive tightness.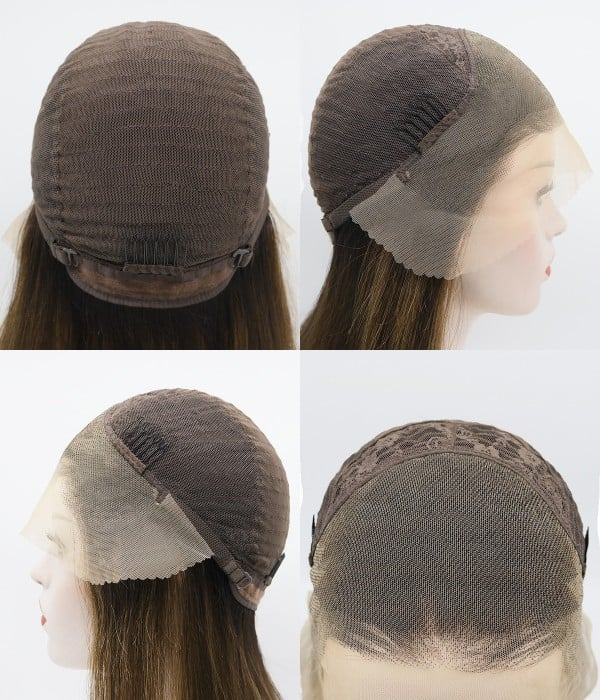 Remember to also measure your head circumference accurately to determine the right wig size. A well-fitting wig will be more comfortable and reduce the chances of scalp irritation.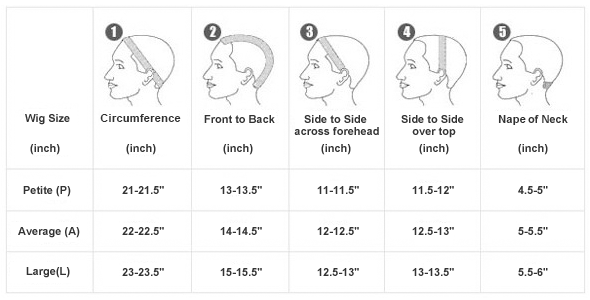 Select a wig that matches your lifestyle and needs.
Remember, selecting a wig is a personal choice, and it's important to choose one that makes you feel confident and comfortable. Be sure to figure out if you are wearing wigs for medical reasons, specific activities, or just for fun. You will probably need to consider your skin tone when selecting the color and style of the wig.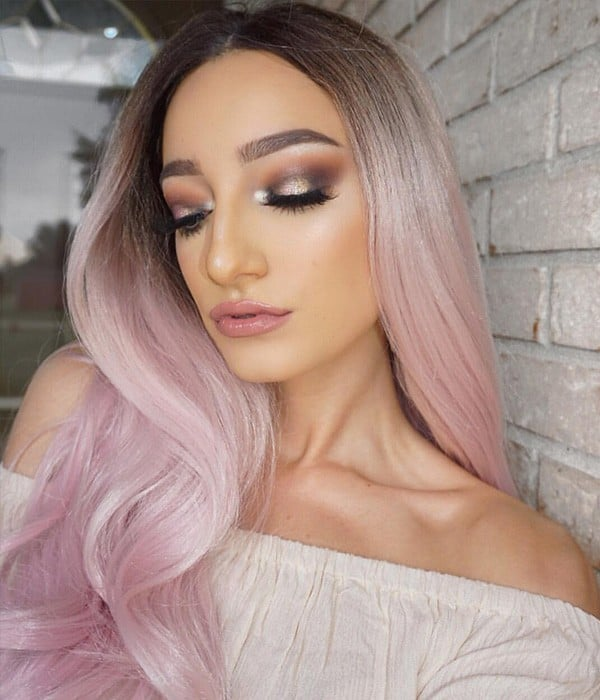 If you're uncertain about which wig would suit you best, consider consulting with a wig specialist or stylist. They can provide expert advice based on your specific needs and preferences.
Don't Forget to Carefor Your Natural Hair and Scalp.
Proper hair and scalp care are vital for maintaining healthy hair, preventing damage, managing scalp conditions, enhancing appearance, and promoting overall hair health. By adopting good hair care practices and using suitable products, you can enjoy beautiful, lustrous hair and a healthy scalp.
Keep your hair and scalp clean.
Use a suitable conditionerafter shampooing.
Be gentle while washing and drying.
Avoid excessive heat styling.
Protect your hair from the sun and harsh weather.
Use a wide-toothed comb or a brush with soft bristles tobrush your hair gently every day.
Limit the use of styling products.
Trim your hair regularly to get rid of split ends and maintain healthy hair.
Embracethe versatility of wigs.
The best part of wearing wigs is that you can try out new looks without commitment. Take wigs as a convenient solution for busy lifestyles. This can help you save time on hairstyling routines, and adapt to different occasions effortlessly.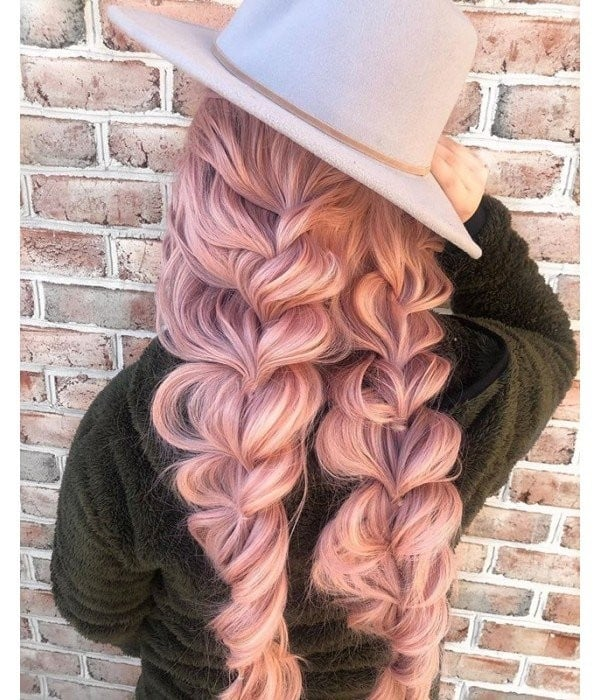 Wigs are a great way to experiment with new looks, show off your sense of style, and get through periods of temporary hair loss without putting your own hair at risk. You may confidently embrace the wig's adaptability and fashion-forward possibilities by learning the facts about wigs and following the necessary care and usage requirements mentioned in this in-depth blog post. You may experience the transformational power of wigs while keeping hair loss worries at bay with careful wig selection, regular hair and scalp care, and expert guidance. Take use of wigs as a means of self-expression, confidence building, and pleasure without sacrificing the health of your own hair.