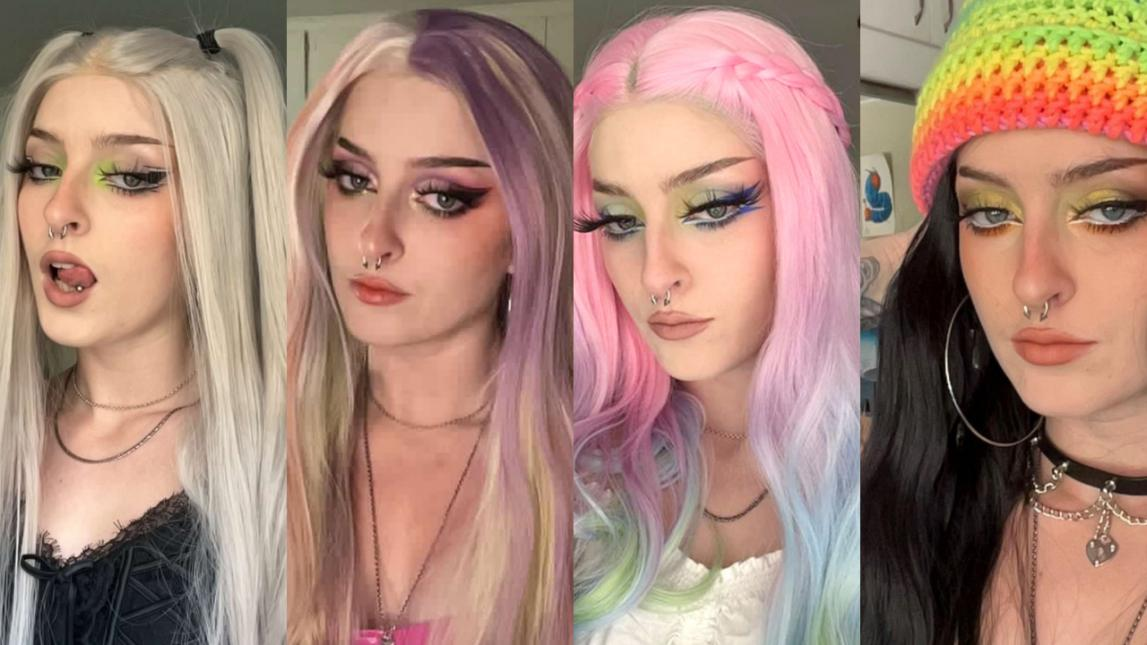 As June rolls around, the world comes alive with vibrant colors and jubilant celebrations to commemorate Pride Month. This year, let's explore a unique and empowering way to celebrate diversity: by combining Pride Month with colorful synthetic wigs. These versatile and creative hairpieces not only add flair and vibrancy to our appearance but also serve as a powerful symbol of self-expression, individuality, and the freedom to be exactly who we are.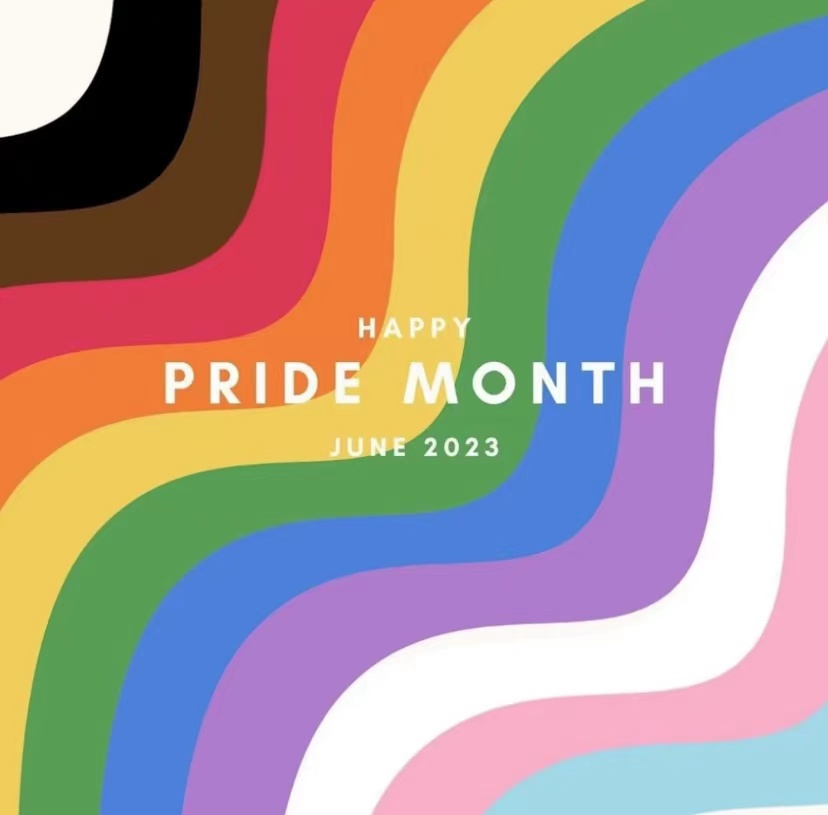 Pride Month: A Celebration of Love and Acceptance
Pride Month, originally commemorating the Stonewall Riots in 1969, has transformed into a global celebration of LGBTQ+ rights, equality, and love. It is a time when people come together to honor the history, struggles, and achievements of the LGBTQ+ community, while raising awareness of the ongoing challenges they face. Pride Month encourages individuals to embrace their authentic selves, fostering a culture of inclusivity where everyone feels safe and empowered to express their true identities.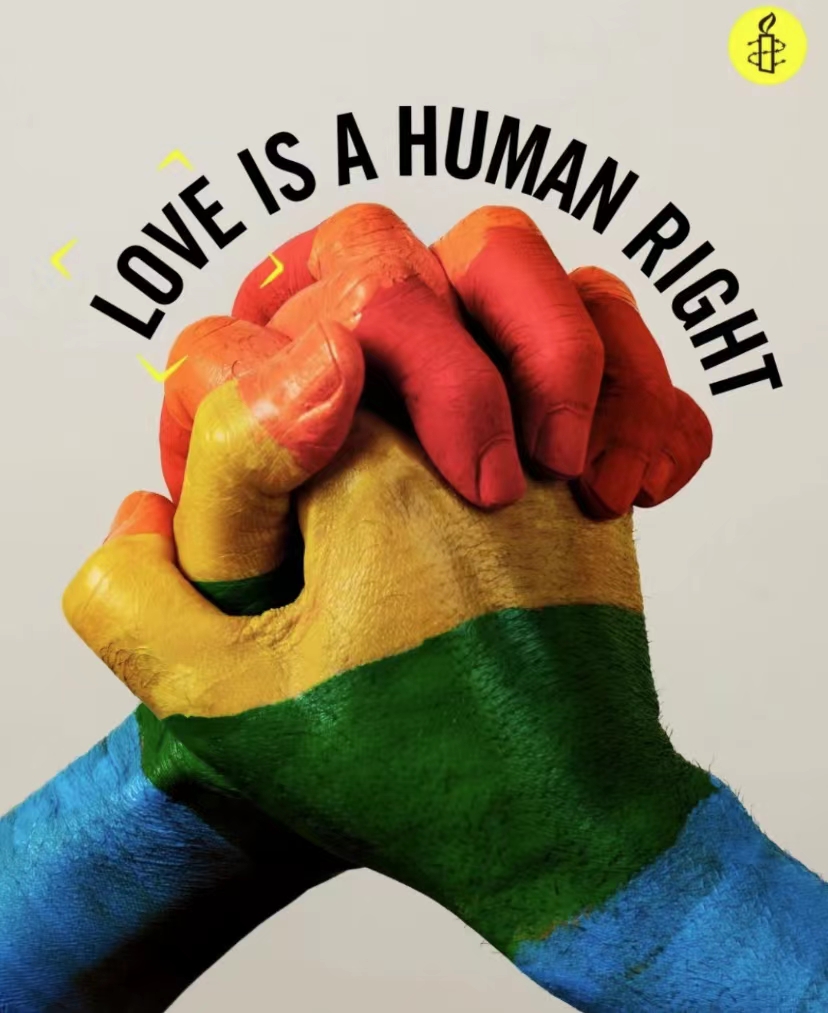 The Power of Self-Expression
Self-expression is a fundamental human right, and it plays a crucial role in the LGBTQ+ community's journey towards self-acceptance and societal inclusion. One powerful tool for self-expression is through personal style, and one element that allows for limitless creativity is our hair. Hair, with its myriad of colors, textures, and styles, serves as a canvas for self-discovery and self-expression. It allows us to showcase our personality, embrace our uniqueness, and communicate who we are to the world.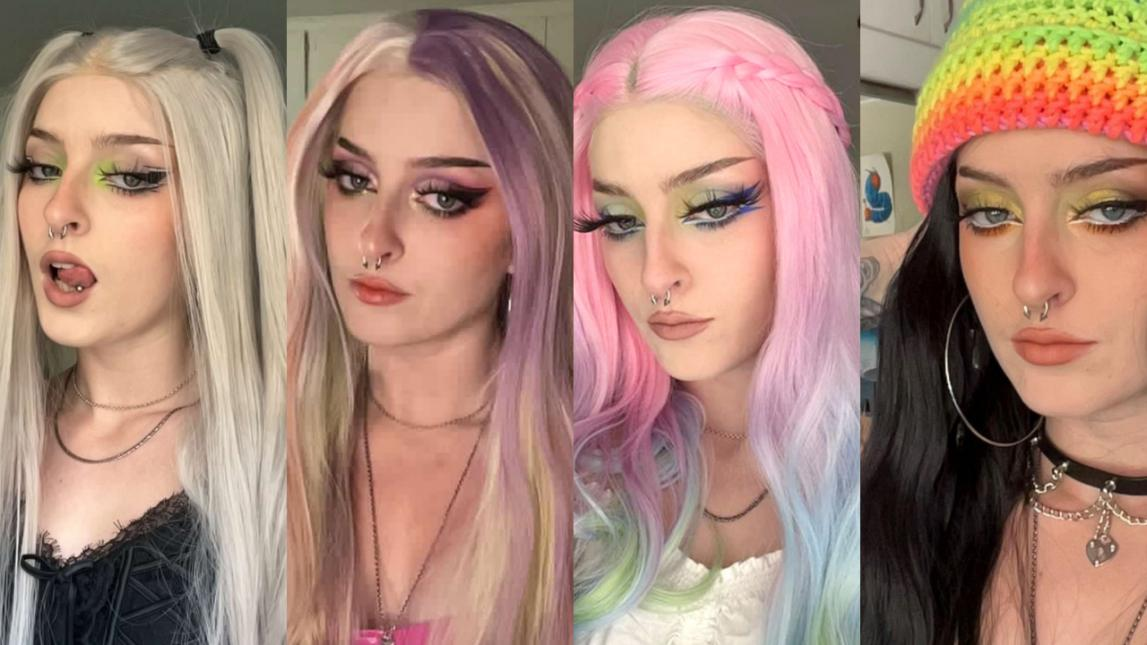 When it comes to exploring different looks, synthetic wigs offer an incredible range of possibilities. These versatile hairpieces allow us to experiment with various colors and styles without the commitment of permanent changes to our natural hair. In the spirit of Pride Month, why not take this opportunity to step outside our comfort zones and unleash our creativity with vibrant, colorful synthetic wigs?
Jawbreaker l Colorful Long Straight Lace Front Wig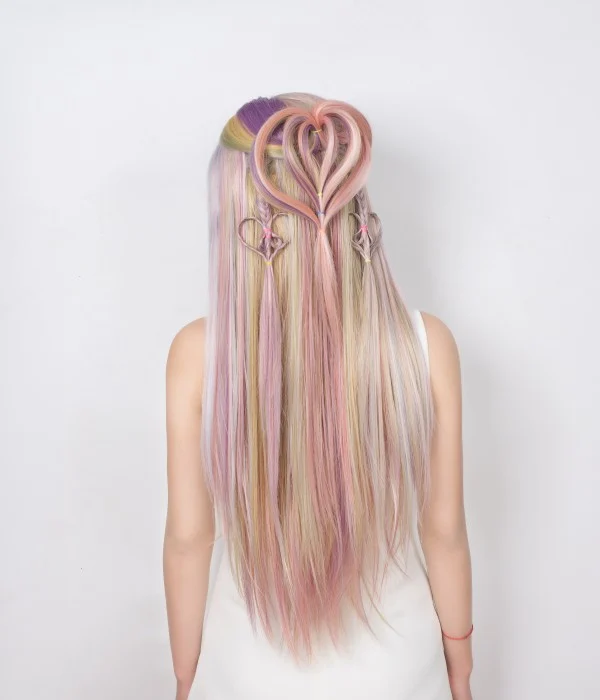 A wig can be more than just an accessory; it can be a powerful symbol of individuality and self-confidence. By wearing a colorful wig, we not only celebrate the vibrant diversity within the LGBTQ+ community but also express our support and acceptance for all gender expressions and sexual orientations. Wigs provide a safe space to freely explore our identities and break free from societal expectations.
Embracing Identity with Confidence
For many individuals within the LGBTQ+ community, embracing their true identity can be a journey of self-discovery and acceptance. Colorful synthetic wigs serve as a powerful tool to assist in this process. They offer an opportunity to experiment with different hairstyles, colors, and lengths, enabling individuals to embody their true selves without fear of judgment or prejudice.
Desert Sunset | Red Orange Yellow Green Ombre Long Wavy Synthetic Lace Front Wig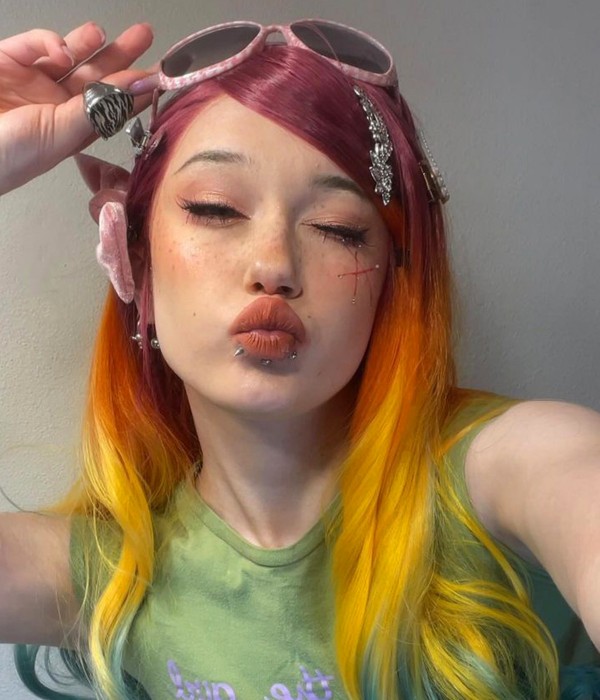 Furthermore, these wigs play a vital role in creating a sense of belonging and acceptance within the LGBTQ+ community. By sporting vibrant hairpieces during Pride Month, we send a message of unity, inclusivity, and love. It demonstrates that we celebrate not only our own identities but also the identities of those around us, fostering a supportive and accepting environment for everyone.
Spreading Awareness and Sparking Conversations
Pride Month is not only about celebrating within the LGBTQ+ community but also about raising awareness and advocating for equal rights. Colorful synthetic wigs serve as eye-catching conversation starters, allowing us to engage in meaningful dialogues about acceptance, diversity, and the ongoing struggles faced by the LGBTQ+ community.
Fairy Dust | Colorful Streaks Long Wavy Synthetic Lace Front Wig
By wearing these wigs, we draw attention to Pride Month and create an opportunity to educate and share stories with those who may not be as familiar with LGBTQ+ issues. It's a chance to spark conversations about the importance of inclusivity, equal rights, and the power of self-expression.
As we celebrate Pride Month, let's remember that diversity and self-expression go hand in hand. Colorful synthetic wigs offer a unique and empowering way to embrace our individuality and show support for the LGBTQ+ community. They symbolize the freedom to be true to ourselves, fearlessly celebrating our identities, and breaking free from societal constraints.
Whether you identify as LGBTQ+ or not, joining the festivities by sporting a colorful wig demonstrates our commitment to inclusivity, acceptance, and love. Let's make this Pride Month a celebration of authenticity, acceptance, and unity, where everyone feels empowered to express their true selves and embrace their vibrant, unique identities.