Tired of hair thinning and empty spots on your scalp? But afraid of being caught wearing a wig? UniWig has a great solution to your problem in the shape of many quality lace front human hair wigs. The question is what is a lace front hair wig and how it is extremely helpful in giving a natural hairline look? A lace front wig is a kind of wig that has lace attached to only the frontal side of the wig and the rest of the wig has a normal cap to provide an added realism to your look and style and give a feel of purely natural hair. The frontal lace part perfectly blends in with your skin tone and fits perfectly on the forehead to minimize the feeling of the presence of artificial hair. Remember that this feature means that lace is only at the front side and occupies an area of approx. 2″ to 3″ behind the hairline to get a mesmerizing blending effect of hair on your forehead.
Hair is naturally hand-tied on the thin front lace part, which is nearly invisible lace material to produce a perfect illusion that hair is naturally growing right from the scalp that would precisely slay your entire look with some beautifully dyed shiny strands of hair.
Some common features of a Lace front wig
Super breathable
The lace front wigs are astoundingly breathable that don't let fungus develop on your scalp by passing air and continuously drying up the scalp. Moreover, it is considered the most comfortable type of hair wig among a vast variety of amazing hairpieces.
Versatility
These super adorable hair wigs can be styled in any way that you want as compared to the full cap hair wigs that remain the same in only one hairstyle. They can be easily parted from anywhere and can be transformed into any of your favorite hairstyles. You can achieve any style with quality lace front hair wigs.
Measure and cut
Lace front hair wigs need to be cut according to your scalp size to fit properly on your scalp shape. It needs a hairstylist professional to get a proper measure and cut because the more perfectly it fits, the most realistic it looks.
Needs extra care
These precious hairpieces need some extra and gentle care because their front lace part is super delicate. It needs to be combed and washed gently to avoid tangles and unnecessary hair breakage and to maintain the quality of lace front human hair wigs.
Increased cost
As it has a premium feature of a super fine quality lace front, therefore, its price is a bit on the higher side. However, the significant pricing changes can be decided on the type of fiber used on the wigs as synthetic hair wigs are comparatively cost-effective as compared to human hair ones.
Careful coloring
While coloring this precious piece of hair, you need to be extra careful because wrong coloring can lose the illusion of a natural hairline. So extra care and a controlled hand are required to continue its realistic look.
Must be removed gently
Patience is the key while removing Lace front hair wigs. Adhesive remover must be used to loosen the bond of lace from your scalp. If you pull it out without losing, you might rip it off. Afterward, clean the excessive adhesive out of the wig, and shampoo your scalp as well as your hair wig properly to clean any residue left.
Few amazing quality lace front human hair wigs
1.Allure | Lace top balayage hair wig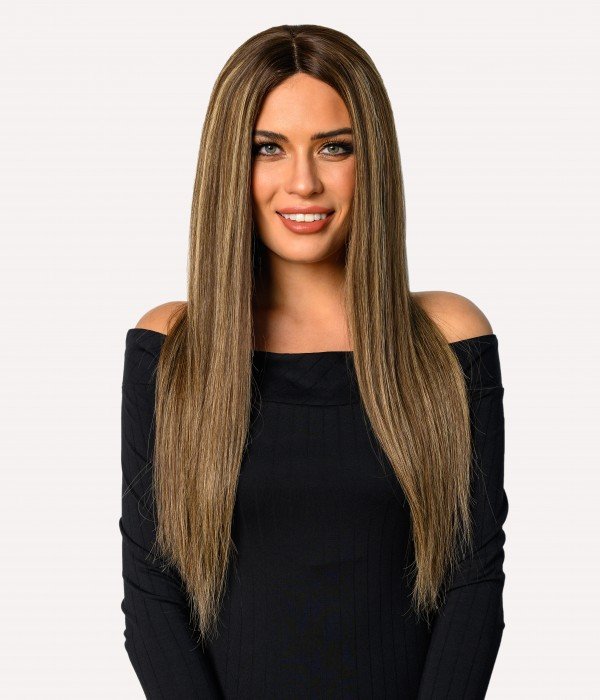 This beautifully designed 20″ long lace top hair wig named Allure is all that you need to opt for your favorite hairstyle in a jiffy and its unique caramel brunette balayage color enhances its look drastically. It allows a freely moving hair parting and a supernatural hairline that pretends naturally grown hair. This glamorously straight hair wig has slight incredible waves that add a nice feel to its texture and look.
2.Alexandra | middle part human hair lace wig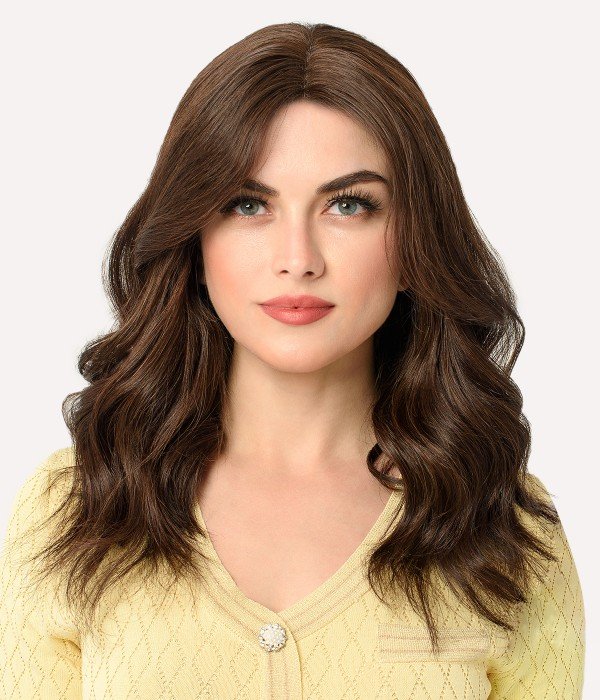 A perfect chic look hair wig that is of the length till collarbone, looks extremely cute when paired up with an all-flowy floral outfit. It is constructed with a cap that has a hand-tied lace part area with a narrow hairline and soft machine hair wefts that gives it a uniquely natural look with a completely natural middle parting hairline. This 14″ long, middle part human hair wig Alexandra is available in 2 different colors. Built-in ear tabs and strips are also given for maximum comfort and ease.
3.Perfection | Silk top brunette balayage hair wig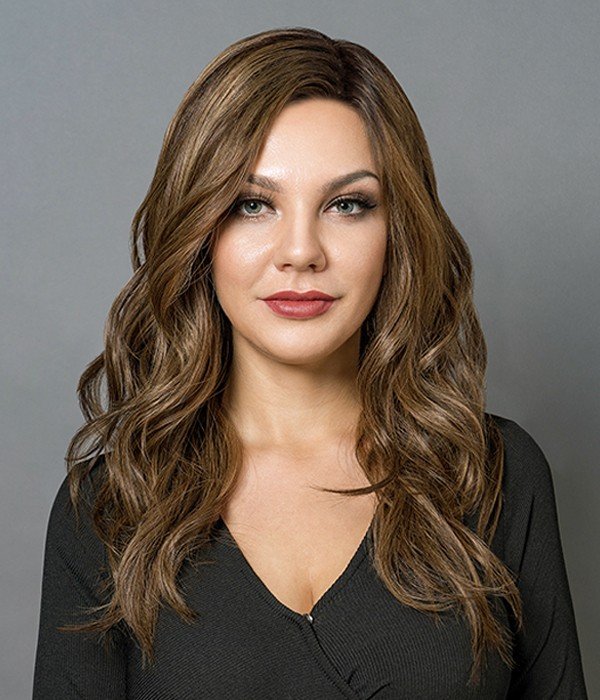 Beautifully dyed in a rich brunette shade with chocolate brown balayage gives this silky straight hair wig an overwhelming silky and smooth texture that makes it an epitome of beauty and perfection just like its name. It is the easiest to wear and a firm favorite among many quality lace front hair wigs because of its captivating look and mesmerizing texture.
4.Phoebe | 100% straight human hair lace front wig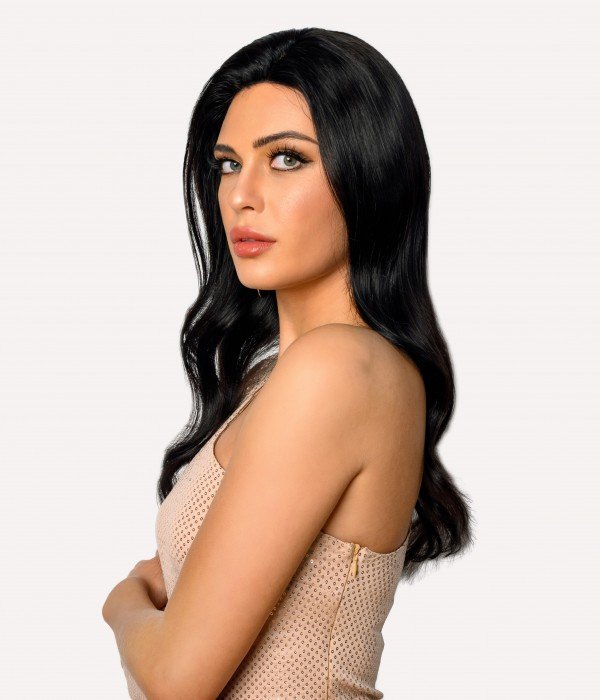 Phoebe is the ultimate piece of art that provides extra comfort and easy movement while offering a completely natural hairline. This supremely natural hair wig has a 13″ * 4″ lace front which gives a realistic look of naturally grown hair. It is a freestyled wig that can be easily transformed into any of your hairstyles with off-the-face styling. It is available in 6 different length options and 2 different colors.
5.Lara | blonde balayage human hair lace front wig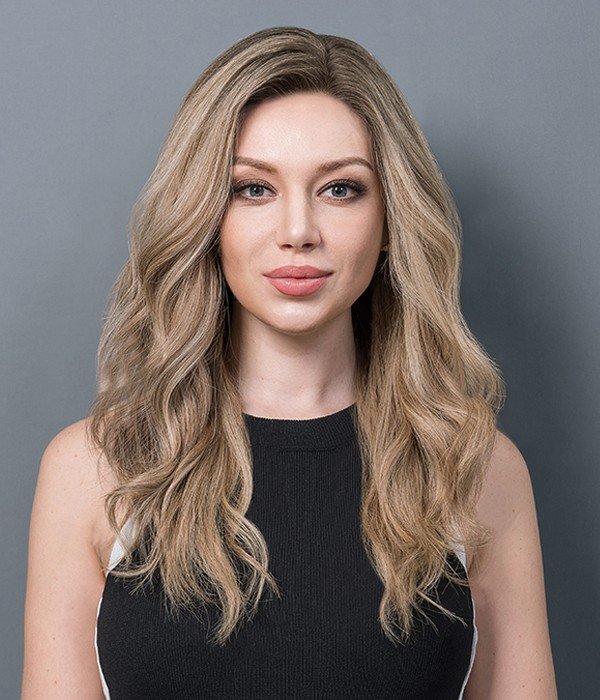 Lara is a lace front Remy human hair wig that is available in a beautiful, toasted marigold color that has warm honey blonde streaks. It has a 13″ 5 lace front that extends from ear to ear to make it a supremely amazing piece of art with an elastic net cap at the back that makes it extra comfortable to wear all day long, no matter what the weather is. It never makes the scalp itchy because of super breathable fabric. 150% dense human hair wig offers a thick hair with 16″ length.
Conclusion
Lace front human hair wigs are truly a blessing for people who are facing severe hair thinning and want to regain their confidence by wearing a permanent quality lace front human hair wig that looks extremely natural and realistic. So here you go! A masterpiece invention in the field of hair wigs totally for you to cope up with your hair thinning problems. So buy some unique and delicately designed Lace front human hair wigs from UniWigs.